Atron: FW: Easy fit throw away frigate.
0
0
210 Views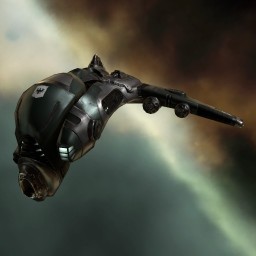 Modulename
The purpose of this is as a guide to a nOOb player for fitting a very cheap frigate for FW PvP.

You need Propulsion Jamming Lvl 1 to fit the web, and Hull upgrades Lvl 1 to fit the overdrive, which shouldn't take longer than a few days to train for.

It rocks along with the afterburner at 1km/s if you have your navigation skills trained up.

Soo bring on the Cannonfodder nOObs, jump in this ship, gang up and go get the enemy!
Targeting
| | | |
| --- | --- | --- |
| | Maximum targets | 4 |
| | Maximum targeting range | 31.25 km |
| | Scan resolution | 1125 |
| | Sensor strength | 0 0 8 0 |
Size/Movement
| | | |
| --- | --- | --- |
| | Maximum velocity | 1451.97 |
| | Inertia modifier | 1.89 |
| | Signature radius | 35 m |
| | Cargo capacity | 104.76 m3 |
Systems
| | | |
| --- | --- | --- |
| | Capacitor capacity | 412.5 GJ |
| | Capacitor recharge time | 2 minutes 3 seconds |
| | Powergrid | 23.6 / 46.25MW |
| | CPU | 58 / 183.75 tf |
Shields
| | | |
| --- | --- | --- |
| | Shield capacity | 375 |
| | Shield recharge time | 7 minutes 48 seconds |
| | Shield resistances | 0% 50% 40% 20% |
Armor
| | | |
| --- | --- | --- |
| | Armor hit points | 437.5 |
| | Armor resistances | 50% 10% 35% 35% |
Structure
| | | |
| --- | --- | --- |
| | Structure hit points | 500 |
| | Structure resistances | 0% 0% 0% 0% |
| | Drone bandwidth | 0 Mbit/sec |
| | Drone control range | 0 m |
Drones
| | | |
| --- | --- | --- |
| | Drone capacity | 0 m3 |
Download EVEMon Skill Plan
[Atron, Atron: FW: Easy fit throw away frigate.]
Overdrive Injector System I
Overdrive Injector System I
Empty

1MN Afterburner I
Stasis Webifier I
Empty

Light Ion Blaster I
Light Ion Blaster I
Empty
Empty

Empty
Empty
Empty


Hobgoblin I

Item
Quantity
Value
Atron
1
373,998
Antimatter Charge S
1
20
1MN Afterburner I
1
9,239
Stasis Webifier I
1
35,000
Light Ion Blaster I
2
13,999
Overdrive Injector System I
2
3,511
Hobgoblin I
1
734
Total
454,011