PvE Golem [Faction / Complex fitting]
69
38
32,227 Views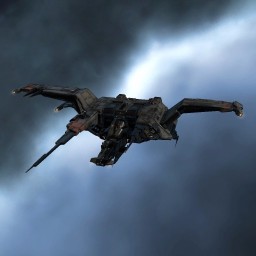 Modulename

Yes, it uses Tech II rigs. Yes, it uses expensive faction / complex modules.

As it should.

Yes, it permaruns.
YES, it has a massive permarun tank, and it uses cruise missiles. Get over it. I have flown both and I like both equally. When I want to burn through missions I fly the torp. When I want to take things casual while I'm doing other shit I take this. Also nice for my shitty net connection. If you want to bash on this for not using torps, welcome to the door gtfo. This loadout is effective for what it was made for; big tank while maintaining decent dmg at all ranges.

Moving on"

With my current skills, and drones, this will push out ~ 692 DPS, 4979 volley. 

Level 5 skills ~ 721 dps, 5071 volley.

That's using faction ammo.  When you're only using 4 launchers, faction ammo is cheap enough to use, at least IMO.

The hardeners are switched out based on NPCs (I'm not a fan of using 3x Invul fields, much prefer better specific tank and less cap used).

Shield boost amount, with Marauders IV, should be ~ 1470/4s.

Level 5 skills ~ 1555/4s.

If you have a HG crystal set, then power to ya.




Targeting
| | | |
| --- | --- | --- |
| | Maximum targets | 10 |
| | Maximum targeting range | 118.75 km |
| | Scan resolution | 131.25 |
| | Sensor strength | 14 0 0 0 |
Size/Movement
| | | |
| --- | --- | --- |
| | Maximum velocity | 125 |
| | Inertia modifier | 0.081 |
| | Signature radius | 450 m |
| | Cargo capacity | 1225 m3 |
Systems
| | | |
| --- | --- | --- |
| | Capacitor capacity | 8301.56 GJ |
| | Capacitor recharge time | 6 minutes 44 seconds |
| | Powergrid | 5294 / 11262.5MW |
| | CPU | 724.75 / 893.75 tf |
Shields
| | | |
| --- | --- | --- |
| | Shield capacity | 11550 |
| | Shield recharge time | 25 minutes 59 seconds |
| | Shield resistances | 37.5% 68.75% 84.07% 81.8% |
Armor
| | | |
| --- | --- | --- |
| | Armor hit points | 8375 |
| | Armor resistances | 50% 10% 34.38% 58.75% |
Structure
| | | |
| --- | --- | --- |
| | Structure hit points | 9625 |
| | Structure resistances | 0% 0% 0% 0% |
| | Drone bandwidth | 25 Mbit/sec |
| | Drone control range | 0 m |
Drones
| | | |
| --- | --- | --- |
| | Drone capacity | 75 m3 |
Download EVEMon Skill Plan
[Golem, PvE Golem [Faction / Complex fitting]]
Power Diagnostic System II
Caldari Navy Ballistic Control System
Caldari Navy Ballistic Control System
Caldari Navy Ballistic Control System

Cap Recharger II
Dread Guristas Thermic Dissipation Field
Dread Guristas Kinetic Deflection Field
Dread Guristas Adaptive Invulnerability Field
Dread Guristas Shield Boost Amplifier
Dread Guristas Shield Boost Amplifier
Gist A-Type X-Large Shield Booster

Caldari Navy Cruise Missile Launcher
Caldari Navy Cruise Missile Launcher
Caldari Navy Cruise Missile Launcher
Caldari Navy Cruise Missile Launcher
Small Tractor Beam I
Small Tractor Beam I
Salvager I
Empty

Large Capacitor Control Circuit II
Large Capacitor Control Circuit II


Hammerhead II

Item
Quantity
Value
Golem
1
655,000,000
Power Diagnostic System II
1
599,990
Cap Recharger II
1
437,990
Hammerhead II
1
659,990
Dread Guristas Thermic Dissipation Field
1
4,709,000
Dread Guristas Kinetic Deflection Field
1
7,600,830
Dread Guristas Adaptive Invulnerability Field
1
180,881,000
Dread Guristas Shield Boost Amplifier
2
6,000,000
Caldari Navy Ballistic Control System
3
1
Caldari Navy Cruise Missile Launcher
4
44,800,000
Gist A-Type X-Large Shield Booster
1
446,000,000
Small Tractor Beam I
2
1,595,000
Salvager I
1
20,501
Large Capacitor Control Circuit II
2
55,790,000
Caldari Navy Mjolnir Cruise Missile
1
886
Total
1,601,880,189