Thorax: Mission Runner
1
2
2,202 Views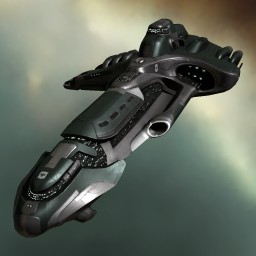 Modulename
This is my level 1-3 mission running Thorax. The optimal attack range varies from 9km to 31km out, depending on the ammo used.

I've geared it with a balance of capacitor regeneration, resistance boosts, and overall tanking in mind. This loadout should last you the longest on most missions, but it still can't tank indefinately. The ship has a total tank of 28495.42 raw damage over 221 seconds before the tank breaks.

With regards to the weapon choice, using railguns allows you to damage from range while taking less damage, resulting in less maneuvering. These advantages lead to a more efficient reduction in incoming damage and hostile ships.

Light weapons are used in order to fit the 1600mm plate, and since they provide slightly better damage per second than their medium size counterparts. Dual 150mms will only slightly increase your dps, even with good skills, while reducing your tank by a larger amount; this makes them sub-optimal.
Targeting
| | | |
| --- | --- | --- |
| | Maximum targets | 6 |
| | Maximum targeting range | 65.625 km |
| | Scan resolution | 350 |
| | Sensor strength | 0 0 15 0 |
Size/Movement
| | | |
| --- | --- | --- |
| | Maximum velocity | 683.91 |
| | Inertia modifier | 0.33075 |
| | Signature radius | 120 m |
| | Cargo capacity | 465 m3 |
Systems
| | | |
| --- | --- | --- |
| | Capacitor capacity | 2337.5 GJ |
| | Capacitor recharge time | 5 minutes 10 seconds |
| | Powergrid | 797 / 1025MW |
| | CPU | 347.75 / 412.5 tf |
Shields
| | | |
| --- | --- | --- |
| | Shield capacity | 1500 |
| | Shield recharge time | 15 minutes 37 seconds |
| | Shield resistances | 0% 50% 40% 20% |
Armor
| | | |
| --- | --- | --- |
| | Armor hit points | 7000 |
| | Armor resistances | 50% 55% 67.5% 67.5% |
Structure
| | | |
| --- | --- | --- |
| | Structure hit points | 2000 |
| | Structure resistances | 0% 0% 0% 0% |
| | Drone bandwidth | 50 Mbit/sec |
| | Drone control range | 0 m |
Drones
| | | |
| --- | --- | --- |
| | Drone capacity | 50 m3 |
Download EVEMon Skill Plan
[Thorax, Thorax: Mission Runner]
Medium Armor Repairer II
Armor Thermic Hardener I
Armor Explosive Hardener I
Armor Kinetic Hardener I
1600mm Rolled Tungsten Compact Plates

Cap Recharger II
Medium Capacitor Battery II
10MN Afterburner II
Empty

150mm Railgun II
150mm Railgun II
150mm Railgun II
150mm Railgun II
150mm Railgun II

Empty
Empty
Empty


Hammerhead I

Item
Quantity
Value
Thorax
1
10,900,000
#System
3
0
Antimatter Charge S
1
20
Cap Recharger II
1
473,000
Hammerhead I
1
26,105
150mm Railgun II
5
650,000
Medium Capacitor Battery II
1
568
Medium Armor Repairer II
1
1,038,960
Armor Thermic Hardener I
1
190,000
Armor Explosive Hardener I
1
1
Armor Kinetic Hardener I
1
136,980
1600mm Rolled Tungsten Compact Plates
1
590,000
10MN Afterburner II
1
1,999,000
Spike S
1
54
Total
18,604,689