Myrmidon: LvL 4 Armor Powerboat
221
16
104 Views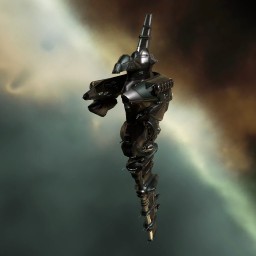 Modulename
Well i have used this setup with T1 gear about a mounth. Finally i can fit all the stuff on this setup on my own 3 mounth char! I also tend actually to use BS to play LvL 4`s but this setup just rocks!
I was able in the T1 version to tank nearly full aggro, and cruise trought the missions with just a cruiser dps support ship. The reason why u can tank pretty well is ur signature is very small compared to the passive shield Myrm. Battleships just don`t deal significant dmg. I have some funny pictures while i was surrounded of 10 Mega Npc at their optimal and unable to kill me
Finally here some statistic:
(3 Mounth char[Skilled for PvP only])
400 dps with drones (800 volley)
615 defence EFT
(Old Char up to)
500+ Dps
700+ Defence
If u get to much aggro just fly away while drones kill most danger, which is Battlecruisers/Frigs. I would not advice u to try play lvl 4 drone missions only if u know what ur doing.
If u like it Tumb it up!
Any comments about this i would like to read
Targeting
| | | |
| --- | --- | --- |
| | Maximum targets | 7 |
| | Maximum targeting range | 68.75 km |
| | Scan resolution | 250 |
| | Sensor strength | 0 0 18 0 |
Size/Movement
| | | |
| --- | --- | --- |
| | Maximum velocity | 456.46 |
| | Inertia modifier | 0.4752 |
| | Signature radius | 305 m |
| | Cargo capacity | 400 m3 |
Systems
| | | |
| --- | --- | --- |
| | Capacitor capacity | 3562.5 GJ |
| | Capacitor recharge time | 2 minutes 46 seconds |
| | Powergrid | 1181.5 / 1312.5MW |
| | CPU | 443.75 / 500 tf |
Shields
| | | |
| --- | --- | --- |
| | Shield capacity | 4375 |
| | Shield recharge time | 17 minutes 30 seconds |
| | Shield resistances | 0% 50% 40% 20% |
Armor
| | | |
| --- | --- | --- |
| | Armor hit points | 5625 |
| | Armor resistances | 50% 10% 84.73% 84.73% |
Structure
| | | |
| --- | --- | --- |
| | Structure hit points | 5937.5 |
| | Structure resistances | 0% 0% 0% 0% |
| | Drone bandwidth | 100 Mbit/sec |
| | Drone control range | 0 m |
Drones
| | | |
| --- | --- | --- |
| | Drone capacity | 200 m3 |
Download EVEMon Skill Plan
[Myrmidon, Myrmidon: LvL 4 Armor Powerboat]
Medium Armor Repairer II
Medium Armor Repairer II
Armor Kinetic Hardener II
Armor Kinetic Hardener II
Armor Thermic Hardener II
Armor Thermic Hardener II

Cap Recharger II
Cap Recharger II
Cap Recharger II
Cap Recharger II
10MN Afterburner II

Heavy Neutron Blaster II
Heavy Neutron Blaster II
Heavy Neutron Blaster II
Heavy Neutron Blaster II
Heavy Neutron Blaster II
Drone Link Augmentor I

Large Auxiliary Nano Pump I
Large Capacitor Control Circuit I
Large Capacitor Control Circuit I


Hammerhead II
Hobgoblin II

Item
Quantity
Value
Myrmidon
1
55,998,000
Antimatter Charge M
1
75
Cap Recharger II
4
437,990
Hammerhead II
1
659,990
Hobgoblin II
1
299,999
Heavy Neutron Blaster II
5
1,500,000
Medium Armor Repairer II
2
900,000
Armor Kinetic Hardener II
2
1,497,500
Armor Thermic Hardener II
2
1,602,500
10MN Afterburner II
1
2,139,200
Void M
1
70
Federation Navy Antimatter Charge M
1
598
Drone Link Augmentor I
1
246,500
Large Auxiliary Nano Pump I
1
9,752,910
Large Capacitor Control Circuit I
2
7,500,000
Total
101,349,302