Fleet Eagle
2
0
400 Views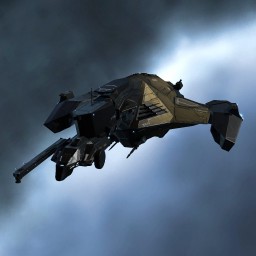 Modulename
So, the new HAC buff has made Eagles and Rails simultaneously amazing.
So here is how you Eagle.
Stats (No Links/Zors/SS-903)
52592/56196 EHP
68.5(76.2)/86/79/65
1550/2212 M/s
Stats (All Linked Up/Zors/SS-903)
76328/81936 EHP
75(81.3)/89.5/84.2/73.7
1932/2786 M/s
DPS (Optimal Scripted TCs);
CNAM 497/585 @53+25
CNUR 414/487 @79+25
CNLD 331/390 @105+25
JAVL 504/593 @20+15 (Tracking Scripted) Tracking 0.525
Lock range;
123.75/112
Basically, loses some DPS out to ABCs but a much higher tank and smaller sig with roughly the same projection, Ideal engagement range seems to be from 70-90 with Uranium which is roughly the same engagement envelope as a Naga usually operates, also has the benefit over ABCs that if stuff lands on it on zero it has a strong tank and can switch to Jav and have roughly the Same tracking as a Scorch loading ABHAC Zealot (0.0609 HPLII W/ Scorch/0.052 250MM Rail II W/Jav).
When paired with Huginns, Lachesis and Logistics should make a mean mean fleet vessel.
Enjoy.
Targeting
| | | |
| --- | --- | --- |
| | Maximum targets | 8 |
| | Maximum targeting range | 112.5 km |
| | Scan resolution | 315 |
| | Sensor strength | 25 0 0 0 |
Size/Movement
| | | |
| --- | --- | --- |
| | Maximum velocity | 1582.49 |
| | Inertia modifier | 0.3888 |
| | Signature radius | 1189.54 m |
| | Cargo capacity | 550 m3 |
Systems
| | | |
| --- | --- | --- |
| | Capacitor capacity | 1265.63 GJ |
| | Capacitor recharge time | 3 minutes 11 seconds |
| | Powergrid | 1333 / 1361.25MW |
| | CPU | 531.5 / 550 tf |
Shields
| | | |
| --- | --- | --- |
| | Shield capacity | 11068.75 |
| | Shield recharge time | 15 minutes 37 seconds |
| | Shield resistances | 60.63% 56.25% 73.75% 82.5% |
Armor
| | | |
| --- | --- | --- |
| | Armor hit points | 1562.5 |
| | Armor resistances | 57.5% 23.5% 68.13% 88.31% |
Structure
| | | |
| --- | --- | --- |
| | Structure hit points | 1937.5 |
| | Structure resistances | 60% 60% 60% 60% |
| | Drone bandwidth | 0 Mbit/sec |
| | Drone control range | 0 m |
Drones
| | | |
| --- | --- | --- |
| | Drone capacity | 0 m3 |
Download EVEMon Skill Plan
[Eagle, Fleet Eagle]
Damage Control II
Magnetic Field Stabilizer II
Magnetic Field Stabilizer II
Magnetic Field Stabilizer II

Tracking Computer II
Tracking Computer II
EM Ward Field II
Large Shield Extender II
Large Shield Extender II
50MN Cold-Gas Enduring Microwarpdrive

250mm Railgun II
250mm Railgun II
250mm Railgun II
250mm Railgun II
250mm Railgun II

Medium Ancillary Current Router I
Medium Core Defense Field Extender I



Item
Quantity
Value
Eagle
1
177,640,000
Tracking Computer II
2
939,998
Damage Control II
1
501,090
EM Ward Field II
1
1,417,000
250mm Railgun II
5
1,584,190
Large Shield Extender II
2
880,000
50MN Cold-Gas Enduring Microwarpdrive
1
1
Magnetic Field Stabilizer II
3
899,995
Javelin M
1
125
Tracking Speed Script
1
4,001
Medium Ancillary Current Router I
1
4,830,450
Medium Core Defense Field Extender I
1
1
Total
198,653,599