Paladin Shield Tank for LVL4 missions
0
5
172 Views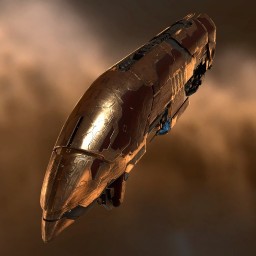 Modulename
1554 Ehp/s = Better than dual armor tank with no damage mods.

Cap stable using Imperial Navy Gamma L
932 dps (22 Optimal, 13 Falloff)

Not capstable using Scorch L or Multifreq L:
811 dps (52k Optimal, 13 Falloff)
1017 dps with IN Multifreq

Cap lasts 10min considering you never stop shooting so its fine.
Cheap, efficient, and ofc need fullset Crystal + 5% hardwirings.

Debatable...

Fitt enhanced for a 2nd Tractor Beam
Replaced TEII for RFTE, DCII for Int FFA, Pith X-Type amp for Gist X-Type amp.
now Enough CPU for a second Tractor Beam.


Targeting
| | | |
| --- | --- | --- |
| | Maximum targets | 10 |
| | Maximum targeting range | 113.75 km |
| | Scan resolution | 150 |
| | Sensor strength | 0 0 0 12 |
Size/Movement
| | | |
| --- | --- | --- |
| | Maximum velocity | 125 |
| | Inertia modifier | 0.08033 |
| | Signature radius | 420 m |
| | Cargo capacity | 1125 m3 |
Systems
| | | |
| --- | --- | --- |
| | Capacitor capacity | 6000 GJ |
| | Capacitor recharge time | 2 minutes 58 seconds |
| | Powergrid | 10422 / 20000MW |
| | CPU | 611 / 662.5 tf |
Shields
| | | |
| --- | --- | --- |
| | Shield capacity | 8625 |
| | Shield recharge time | 28 minutes 24 seconds |
| | Shield resistances | 62.71% 86.02% 80.43% 70.17% |
Armor
| | | |
| --- | --- | --- |
| | Armor hit points | 11000 |
| | Armor resistances | 57% 48.4% 43.56% 44.1% |
Structure
| | | |
| --- | --- | --- |
| | Structure hit points | 10625 |
| | Structure resistances | 58% 58% 58% 58% |
| | Drone bandwidth | 25 Mbit/sec |
| | Drone control range | 0 m |
Drones
| | | |
| --- | --- | --- |
| | Drone capacity | 75 m3 |
Download EVEMon Skill Plan
[Paladin, Paladin Shield Tank for LVL4 missions]
Capacitor Flux Coil II
Capacitor Flux Coil II
Internal Force Field Array I
Imperial Navy Heat Sink
Imperial Navy Heat Sink
Imperial Navy Heat Sink
Republic Fleet Tracking Enhancer

Dread Guristas Adaptive Invulnerability Field
Dread Guristas Adaptive Invulnerability Field
Gist X-Type X-Large Shield Booster
Gist X-Type Shield Boost Amplifier

Mega Pulse Laser II
Mega Pulse Laser II
Mega Pulse Laser II
Mega Pulse Laser II
Small Tractor Beam II
Small Tractor Beam II
Empty
Empty

Large Capacitor Control Circuit II
Large Capacitor Control Circuit II



Item
Quantity
Value
Paladin
1
375,000,000
Capacitor Flux Coil II
2
537,000
Mega Pulse Laser II
4
3,500,060
Small Tractor Beam II
2
1,922,940
Internal Force Field Array I
1
7,100,000
Dread Guristas Adaptive Invulnerability Field
2
170,000,000
Imperial Navy Heat Sink
3
88,369,000
Republic Fleet Tracking Enhancer
1
83,011,500
Gist X-Type X-Large Shield Booster
1
545,370,000
Gist X-Type Shield Boost Amplifier
1
1
Large Capacitor Control Circuit II
2
63,203,900
Total
1,760,916,421