Golem: Optimal Level 4 Missioner, Rubicon Update
46
2
73,657 Views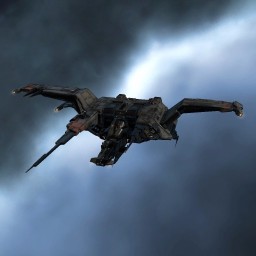 Modulename
Updated for Rubicon:

With the new bastion module, and the shield boost bonus of the Golem, a single shield booster is all the tank you need for level 4 missions.

749 DPS Tank vs Serpentis

190km Max Targeting Range w/Script, 208 Max Missile Flight Distance w/Furies

1038 DPS with Furies and Hobgoblin IIs


Pop your MJD, engage the bastion module and go to town. 4 TPS so you can have 2 of them up and going on your current target and 2 fired up on your next target- Or, if you split your launchers into 2 groups, you can have a pair of TPs going with each group.

If you need other mods depending on your current mission, they are interchangable.
Targeting
| | | |
| --- | --- | --- |
| | Maximum targets | 10 |
| | Maximum targeting range | 154.375 km |
| | Scan resolution | 170.63 |
| | Sensor strength | 14 0 0 0 |
Size/Movement
| | | |
| --- | --- | --- |
| | Maximum velocity | 125 |
| | Inertia modifier | 0.081 |
| | Signature radius | 450 m |
| | Cargo capacity | 1225 m3 |
Systems
| | | |
| --- | --- | --- |
| | Capacitor capacity | 7906.25 GJ |
| | Capacitor recharge time | 14 minutes 22 seconds |
| | Powergrid | 7095.8 / 10625MW |
| | CPU | 693 / 893.75 tf |
Shields
| | | |
| --- | --- | --- |
| | Shield capacity | 11000 |
| | Shield recharge time | 28 minutes 24 seconds |
| | Shield resistances | 0% 50% 47.5% 40% |
Armor
| | | |
| --- | --- | --- |
| | Armor hit points | 8375 |
| | Armor resistances | 50% 10% 34.38% 58.75% |
Structure
| | | |
| --- | --- | --- |
| | Structure hit points | 9625 |
| | Structure resistances | 0% 0% 0% 0% |
| | Drone bandwidth | 25 Mbit/sec |
| | Drone control range | 0 m |
Drones
| | | |
| --- | --- | --- |
| | Drone capacity | 75 m3 |
Download EVEMon Skill Plan
[Golem, Golem: Optimal Level 4 Missioner Rubicon Update]
Caldari Navy Ballistic Control System
Caldari Navy Ballistic Control System
Caldari Navy Ballistic Control System
Ballistic Control System II

Sensor Booster II
Large Micro Jump Drive
Pith A-Type Large Shield Booster
Republic Fleet Target Painter
Republic Fleet Target Painter
Republic Fleet Target Painter
Republic Fleet Target Painter

Small Tractor Beam II
Small Tractor Beam II
Cruise Missile Launcher II
Cruise Missile Launcher II
Cruise Missile Launcher II
Cruise Missile Launcher II
Salvager II
Bastion Module I

Large Warhead Flare Catalyst II
Large Warhead Rigor Catalyst II



Item
Quantity
Value
Golem
1
1,000,000,000
Sensor Booster II
1
990,000
Small Tractor Beam II
2
1,953,940
Large Micro Jump Drive
1
1,399,500
Caldari Navy Ballistic Control System
3
1
Pith A-Type Large Shield Booster
1
86,450,000
Cruise Missile Launcher II
4
2,500,000
Ballistic Control System II
1
877,500
Large Warhead Flare Catalyst II
1
57,499,700
Large Warhead Rigor Catalyst II
1
74,800,000
Salvager II
1
705,166
Republic Fleet Target Painter
4
27,250,000
Bastion Module I
1
5,000,000
Total
1,350,629,749