Armageddon: Odyssey Level 4 Mission Runner
0
0
11,616 Views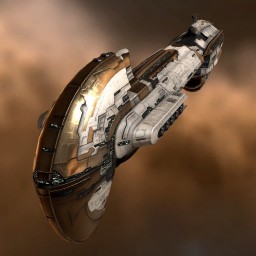 Modulename
Just having fun with the new Armageddon from the Odyssey patch and I came up with this for a mission boat.

All stats using all skills level 5

Tank:
372.3 HP/s against Sansha
75k EHP against Sansha

DPS:
317 dps from missiles
610 dps from curators
751 dps from gardes
1068 dps from missiles & gardes (EM & Thermal)
927 dps from missiles & curators (Pure EM)

Range:
106km targeting
111km missile range
108km drone range
80km curator optimal range
46km garde optmial range

Cap: 23.9% stable

Cost: No more than 250m. WHAT?!

Feedback?
Targeting
| | | |
| --- | --- | --- |
| | Maximum targets | 7 |
| | Maximum targeting range | 105.625 km |
| | Scan resolution | 178.75 |
| | Sensor strength | 0 0 0 21 |
Size/Movement
| | | |
| --- | --- | --- |
| | Maximum velocity | 125 |
| | Inertia modifier | 0.08775 |
| | Signature radius | 450 m |
| | Cargo capacity | 600 m3 |
Systems
| | | |
| --- | --- | --- |
| | Capacitor capacity | 7750 GJ |
| | Capacitor recharge time | 7 minutes 56 seconds |
| | Powergrid | 8890.5 / 16875MW |
| | CPU | 709.75 / 687.5 tf |
Shields
| | | |
| --- | --- | --- |
| | Shield capacity | 8500 |
| | Shield recharge time | 31 minutes 15 seconds |
| | Shield resistances | 0% 50% 40% 20% |
Armor
| | | |
| --- | --- | --- |
| | Armor hit points | 10625 |
| | Armor resistances | 77.5% 20% 25% 84.73% |
Structure
| | | |
| --- | --- | --- |
| | Structure hit points | 10000 |
| | Structure resistances | 0% 0% 0% 0% |
| | Drone bandwidth | 125 Mbit/sec |
| | Drone control range | 0 m |
Drones
| | | |
| --- | --- | --- |
| | Drone capacity | 375 m3 |
Download EVEMon Skill Plan
[Armageddon, Armageddon: Odyssey Level 4 Mission Runner]
Large Armor Repairer II
Drone Damage Amplifier II
Drone Damage Amplifier II
Drone Damage Amplifier II
Armor EM Hardener II
Armor Thermic Hardener II
Armor Thermic Hardener II

Sensor Booster II
Cap Recharger II
Omnidirectional Tracking Link II
Omnidirectional Tracking Link II

Cruise Missile Launcher II
Cruise Missile Launcher II
Cruise Missile Launcher II
Cruise Missile Launcher II
Cruise Missile Launcher II
Drone Link Augmentor II
Drone Link Augmentor II

Large Processor Overclocking Unit I
Large Capacitor Control Circuit I
Large Capacitor Control Circuit I


Hobgoblin II
Garde II
Curator II

Item
Quantity
Value
Armageddon
1
208,951,000
Sensor Booster II
1
990,000
Cap Recharger II
1
437,990
Hobgoblin II
1
299,999
Large Armor Repairer II
1
1,100,040
Large Processor Overclocking Unit I
1
290,000
Drone Damage Amplifier II
3
900,000
Armor EM Hardener II
1
1,250,000
Armor Thermic Hardener II
2
1,602,500
Cruise Missile Launcher II
5
2,500,000
Drone Link Augmentor II
2
1,048,900
Omnidirectional Tracking Link II
2
749,998
Mjolnir Fury Cruise Missile
1
300
Large Capacitor Control Circuit I
2
7,500,000
Garde II
1
1,199,000
Curator II
1
1,249,000
Total
252,770,125