Gnosis PVE
0
0
887 Views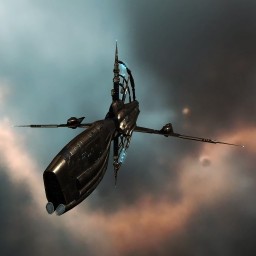 Modulename
Will need a 4% CPU implant to fit this.
DPS:
Missiles (Scourge Fury Heavy)- 300
Drones- 244
DPS is a little low especially on the Drones because I still have alot to train.
Shield Boosters:
cap booster 800's

38767 HP's without Boosters on, 5 Hammerhead 2's for the big ships, 5 Hobgoblin 2's for the little ships.

EDIT: Made a few changes, went with the X-Large Ancillary Booster over 2 larges due to the nice size cargohold (can carry a bunch of 800's). Added another TP in the extra medium slot freed up and dumped the shield extender for an AB. Currently running Level 4's with this ship and having alot of fun doing it!




Targeting
| | | |
| --- | --- | --- |
| | Maximum targets | 6 |
| | Maximum targeting range | 62.5 km |
| | Scan resolution | 375 |
| | Sensor strength | 17 0 0 0 |
Size/Movement
| | | |
| --- | --- | --- |
| | Maximum velocity | 384.38 |
| | Inertia modifier | 0.30375 |
| | Signature radius | 286.85 m |
| | Cargo capacity | 900 m3 |
Systems
| | | |
| --- | --- | --- |
| | Capacitor capacity | 3375 GJ |
| | Capacitor recharge time | 8 minutes 52 seconds |
| | Powergrid | 1207.5 / 1500MW |
| | CPU | 704.25 / 621.6 tf |
Shields
| | | |
| --- | --- | --- |
| | Shield capacity | 6612.5 |
| | Shield recharge time | 31 minutes 15 seconds |
| | Shield resistances | 62.48% 62.48% 62.48% 62.48% |
Armor
| | | |
| --- | --- | --- |
| | Armor hit points | 5000 |
| | Armor resistances | 32.5% 32.5% 32.5% 32.5% |
Structure
| | | |
| --- | --- | --- |
| | Structure hit points | 5000 |
| | Structure resistances | 0% 0% 0% 0% |
| | Drone bandwidth | 50 Mbit/sec |
| | Drone control range | 0 m |
Drones
| | | |
| --- | --- | --- |
| | Drone capacity | 75 m3 |
Download EVEMon Skill Plan
[Gnosis, Gnosis PVE]
Drone Damage Amplifier II
Drone Damage Amplifier II
Caldari Navy Ballistic Control System
Caldari Navy Ballistic Control System
Caldari Navy Ballistic Control System
'Deuce' Co-Processor I

Adaptive Invulnerability Field II
Adaptive Invulnerability Field II
10MN Monopropellant Enduring Afterburner
Phased Weapon Navigation Array Generation Extron
Phased Weapon Navigation Array Generation Extron
X-Large Ancillary Shield Booster

Heavy Missile Launcher II
Heavy Missile Launcher II
Heavy Missile Launcher II
Heavy Missile Launcher II
Heavy Missile Launcher II
E50 Prototype Energy Vampire

Medium Processor Overclocking Unit I
Medium Core Defense Field Extender I
Medium Core Defense Field Extender I



Item
Quantity
Value
Gnosis
1
60,081,900
Adaptive Invulnerability Field II
2
1,728,000
Heavy Missile Launcher II
5
1,100,000
Medium Processor Overclocking Unit I
1
113,989
Drone Damage Amplifier II
2
965,937
10MN Monopropellant Enduring Afterburner
1
600
Caldari Navy Ballistic Control System
3
91,297,700
E50 Prototype Energy Vampire
1
72,176
Phased Weapon Navigation Array Generation Extron
2
450,000
'Deuce' Co-Processor I
1
47,000,000
Medium Core Defense Field Extender I
2
1
X-Large Ancillary Shield Booster
1
466,601
Total
393,416,242