Vindicator: PvE
3
0
13,790 Views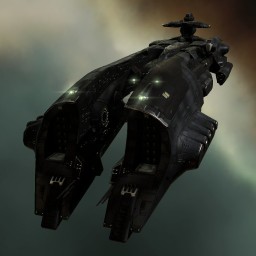 Modulename
This is my Vindi fit. I've been using it for about 4 months now and have been playing around with it. I'm happy with the way it is, and I think the cost of each module of easily offset by the abilities it provides you with and the stats.

Statistics

DPS: 2055 (2288 OH)
Tank: 191 DPS
Speed: 432 m/s
Cap: 4m 2s

Module Logic

- Highs -

Most dps you can get with turrets. Void for max dps.

- Mids -

The hardener and booster are there to provide you with tank and extra cap-life, both have been chosen to give you a good mix of both. They are not to expensive either, but you can easily get-by with A-Type if ISK is tight.

The AB allows you to get into range quicker. This is essential, as you do NOT want to be slow-boating to the spawn-point as you will be wasting a good 4/5 minutes of void range. That'll cost you a huge chunk of your payout.

The TC allows your turrets to hit out to 15/16km easily without starting to lose too much dps. I played around with other modules but a TC is by far the most effective.

The web is obvious. You have a web bonus. Not only does it make sense to use it due to that, but using the web keeps the bs's in range for much longer. You do not need anything above the dark blood module as this gives you 14km of range, which is plenty of buffer when they spawn right on-top of you.

I found that both the TC and web allows you to kill the most effectively compared to dual web or dual TC.

- Lows -

Its a vindi so it needs mag stabs. It needs faction mag stabs. Because you also have the range of the TC and web, you dont need any TE's to it makes sense to have DDA's for more DPS. You wont benefit from TE's due to the mid modules.

- Rigs -

I chose to have CCC's in all my rigs. The reason for this is that the extra cap allows me to chain hubs without any need to dock. I also refit this ship for escalations so the extra cap is good for the neuting towers.

Tactics

This is a really easy ship to fly. Undock, scan and warp to a hub. Load void, turn on your TC and hardener and when you land turn on you AB and start moving towards the asteroid ahead aiming just to the upper left of it. When you get to 20km stop engines and turn off AB. You will stop at 17KM away from the asteroid. This will put you exactly at the spawn-point.

Drop of drones and start to pawn.

Order of targets should be:

Cruiser > Battlecruiser > Battleship

Always go for the furthest away rat. When fighting the 3 BC/BS wave ensure you let your drones attack battlecruisers seperate to your guns, as you will insta-pop them, the end result should be your guns kill 3 and your drones kill one. Then work together on the battleships. Whilst you kill the BC's you should web a battleship at the same time, this one you will kill first when done with the BC's.

When you get to the final wave, start scanning when you have 2 rats left. This way you can start to warp as the last rat gets into structure and recall drones as you just enter warp - you'll lose no time at all.

Let me know what you think!
Targeting
| | | |
| --- | --- | --- |
| | Maximum targets | 7 |
| | Maximum targeting range | 90.625 km |
| | Scan resolution | 125 |
| | Sensor strength | 0 0 28 0 |
Size/Movement
| | | |
| --- | --- | --- |
| | Maximum velocity | 454.04 |
| | Inertia modifier | 0.05603 |
| | Signature radius | 400 m |
| | Cargo capacity | 665 m3 |
Systems
| | | |
| --- | --- | --- |
| | Capacitor capacity | 7912.5 GJ |
| | Capacitor recharge time | 8 minutes 20 seconds |
| | Powergrid | 15816.8 / 21875MW |
| | CPU | 746 / 787.5 tf |
Shields
| | | |
| --- | --- | --- |
| | Shield capacity | 10937.5 |
| | Shield recharge time | 31 minutes 15 seconds |
| | Shield resistances | 0% 50% 77.05% 20% |
Armor
| | | |
| --- | --- | --- |
| | Armor hit points | 11625 |
| | Armor resistances | 50% 10% 35% 35% |
Structure
| | | |
| --- | --- | --- |
| | Structure hit points | 13125 |
| | Structure resistances | 0% 0% 0% 0% |
| | Drone bandwidth | 125 Mbit/sec |
| | Drone control range | 0 m |
Drones
| | | |
| --- | --- | --- |
| | Drone capacity | 125 m3 |
Download EVEMon Skill Plan
[Vindicator, Vindicator: PvE]
Drone Damage Amplifier II
Drone Damage Amplifier II
Drone Damage Amplifier II
Federation Navy Magnetic Field Stabilizer
Federation Navy Magnetic Field Stabilizer
Federation Navy Magnetic Field Stabilizer
Federation Navy Magnetic Field Stabilizer

Tracking Computer II
Dark Blood Stasis Webifier
Republic Fleet 100MN Afterburner
Gist X-Type Large Shield Booster
Gist X-Type Kinetic Deflection Field

Neutron Blaster Cannon II
Neutron Blaster Cannon II
Neutron Blaster Cannon II
Neutron Blaster Cannon II
Neutron Blaster Cannon II
Neutron Blaster Cannon II
Neutron Blaster Cannon II
Neutron Blaster Cannon II

Large Capacitor Control Circuit I
Large Capacitor Control Circuit I
Large Capacitor Control Circuit II



Item
Quantity
Value
Vindicator
1
525,165,000
Tracking Computer II
1
939,998
Neutron Blaster Cannon II
8
4,300,000
Drone Damage Amplifier II
3
965,937
Dark Blood Stasis Webifier
1
57,750,500
Republic Fleet 100MN Afterburner
1
36,400,000
Federation Navy Magnetic Field Stabilizer
4
103,350,000
Gist X-Type Large Shield Booster
1
164,000,000
Gist X-Type Kinetic Deflection Field
1
22,000,000
Large Capacitor Control Circuit I
2
8,648,990
Large Capacitor Control Circuit II
1
63,203,900
Total
1,337,455,189