Taranis: Kiting PVP
0
0
2,365 Views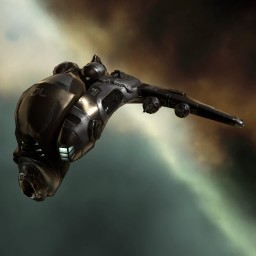 Modulename
Hello,

REVISED

Been playing the game for a while now but never posted a fit. This is one I made in game the other day and has been tried and tested.

It's not amazing DPS and fights can take a while but that's how I like them!

Brawled with 2 condors and they were both kited fits and they had to bail as my drones were eating them up! Chased down a Heron and whooped him and also locked a Rupture and had in to hull before a friend arrived and I bailed.

I know this is a ship which has more hull tank but the armour rep is there to delay you getting in to hull. Can do around 3000m/s and can speed tank like no tomorrow

This fit works if you have a 2% power implant as I have just squeeezed it on. Its my idea of fun, I have the repper as you never know when a friend might turn up and things get tight...it makes me feel more comfortable and using a tech 1 is just plain boring..

Stats:
Cap is at 20 seconds
DPS is around the 100 mark

You can use the rails Warp disruptor and tracking disruptor without cap drain but when you run the micro and repper then you notice serious drain, however you would only be running both in a seriously tight situation where you're trying to escape.

Ideas and suggestions welcome!
Targeting
| | | |
| --- | --- | --- |
| | Maximum targets | 5 |
| | Maximum targeting range | 28.125 km |
| | Scan resolution | 1100 |
| | Sensor strength | 0 0 10 0 |
Size/Movement
| | | |
| --- | --- | --- |
| | Maximum velocity | 3711.6 |
| | Inertia modifier | 2.19375 |
| | Signature radius | 216 m |
| | Cargo capacity | 92 m3 |
Systems
| | | |
| --- | --- | --- |
| | Capacitor capacity | 332.81 GJ |
| | Capacitor recharge time | 3 minutes 19 seconds |
| | Powergrid | 45.6 / 48.13MW |
| | CPU | 169 / 187.5 tf |
Shields
| | | |
| --- | --- | --- |
| | Shield capacity | 343.75 |
| | Shield recharge time | 7 minutes 48 seconds |
| | Shield resistances | 12.5% 56.25% 56.25% 30% |
Armor
| | | |
| --- | --- | --- |
| | Armor hit points | 531.25 |
| | Armor resistances | 57.5% 48.75% 53.25% 44.75% |
Structure
| | | |
| --- | --- | --- |
| | Structure hit points | 843.75 |
| | Structure resistances | 60% 60% 60% 60% |
| | Drone bandwidth | 10 Mbit/sec |
| | Drone control range | 0 m |
Drones
| | | |
| --- | --- | --- |
| | Drone capacity | 10 m3 |
Download EVEMon Skill Plan
[Taranis, Taranis: Kiting PVP]
Small Armor Repairer II
Explosive Plating II
Damage Control II

Warp Disruptor II
Balmer Series Tracking Disruptor I
5MN Y-T8 Compact Microwarpdrive

125mm Railgun II
125mm Railgun II
125mm Railgun II
Empty

Small Ancillary Current Router I
Small Hybrid Burst Aerator I



Item
Quantity
Value
Taranis
1
21,000,000
Small Armor Repairer II
1
450,000
Explosive Plating II
1
130,015
Damage Control II
1
501,090
Warp Disruptor II
1
1,160,000
Balmer Series Tracking Disruptor I
1
286,578
5MN Y-T8 Compact Microwarpdrive
1
190,516
125mm Railgun II
3
569,490
Small Ancillary Current Router I
1
995,000
Small Hybrid Burst Aerator I
1
64,999
Total
26,486,668