Algos: 125mm shield buffer
0
1
36 Views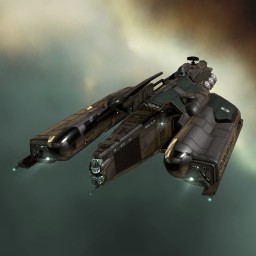 Modulename
Max skills required
fits with implants & hardwires. I know its not the brightest idea but hey wth.

DPS 109 turret(6.8 op / 6.3 falloff) cal navy am
271 drone 2x hammerhead IIs 3xHobgoblin II's
9400ehp 3058sh/1063ar/1188st
1600m/s

its not cap stable but if you cant get the job done in the 8 mins it takes to drain the cap running full out(5m full overheat...) it's likely not to get done.

Targeting
| | | |
| --- | --- | --- |
| | Maximum targets | 7 |
| | Maximum targeting range | 52.5 km |
| | Scan resolution | 625 |
| | Sensor strength | 0 0 11 0 |
Size/Movement
| | | |
| --- | --- | --- |
| | Maximum velocity | 1687.11 |
| | Inertia modifier | 1.92375 |
| | Signature radius | 508.71 m |
| | Cargo capacity | 350 m3 |
Systems
| | | |
| --- | --- | --- |
| | Capacitor capacity | 515.63 GJ |
| | Capacitor recharge time | 4 minutes 22 seconds |
| | Powergrid | 72 / 75.63MW |
| | CPU | 210.25 / 200 tf |
Shields
| | | |
| --- | --- | --- |
| | Shield capacity | 3140.94 |
| | Shield recharge time | 7 minutes 48 seconds |
| | Shield resistances | 11.5% 55.75% 46.9% 29.2% |
Armor
| | | |
| --- | --- | --- |
| | Armor hit points | 1062.5 |
| | Armor resistances | 57% 22.6% 44.1% 44.1% |
Structure
| | | |
| --- | --- | --- |
| | Structure hit points | 1187.5 |
| | Structure resistances | 58% 58% 58% 58% |
| | Drone bandwidth | 35 Mbit/sec |
| | Drone control range | 0 m |
Drones
| | | |
| --- | --- | --- |
| | Drone capacity | 60 m3 |
Download EVEMon Skill Plan
[Algos, Algos: 125mm shield buffer]
Drone Damage Amplifier II
Drone Damage Amplifier II
Internal Force Field Array I

Warp Scrambler II
Medium Shield Extender II
5MN Y-T8 Compact Microwarpdrive

125mm Prototype Gauss Gun
125mm Prototype Gauss Gun
125mm Prototype Gauss Gun
125mm Prototype Gauss Gun
125mm Prototype Gauss Gun
Empty

Small Ancillary Current Router I
Small Core Defense Field Extender I
Small Core Defense Field Extender I



Item
Quantity
Value
Algos
1
1,250,000
Warp Scrambler II
1
1,300,000
Medium Shield Extender II
1
534,000
Drone Damage Amplifier II
2
965,937
Internal Force Field Array I
1
7,100,000
5MN Y-T8 Compact Microwarpdrive
1
190,516
125mm Prototype Gauss Gun
5
81,005
Small Ancillary Current Router I
1
995,000
Small Core Defense Field Extender I
2
484,937
Total
14,676,290