Scythe, Can You All Please Stop Being Bad
18
1
14,847 Views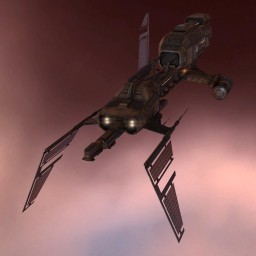 Modulename
So, all the new Scythe fits are terrible.
This is how one Scythes, it reps things, goes like the clappers and has a tank, not that hard, if solo drop an invul for a second ECCM.
Stats (Naked)
26/29K EHP
62.5(68)/63.8(69.2)/72.8(76.9)/77.4(80.
2131/3040
Stats (All Linked Up)
35/39K EHP
68.2(71.9)/72.2(75.4)/79.1(81.5)/82.6(84.6)
2770/3999 M/S
Treat the cap like a Scimi, run three reps or two reps and the MWD, if you feel cap becoming an issue pop a Mindflood (You did bring one right?).
Dont get neuted tackled out of rep range jammed or alphaed.
Have fun.
Targeting
| | | |
| --- | --- | --- |
| | Maximum targets | 8 |
| | Maximum targeting range | 65.625 km |
| | Scan resolution | 393.75 |
| | Sensor strength | 0 23.52 0 0 |
Size/Movement
| | | |
| --- | --- | --- |
| | Maximum velocity | 2149.24 |
| | Inertia modifier | 0.405 |
| | Signature radius | 653.05 m |
| | Cargo capacity | 475 m3 |
Systems
| | | |
| --- | --- | --- |
| | Capacitor capacity | 1171.88 GJ |
| | Capacitor recharge time | 1 minutes |
| | Powergrid | 379 / 387.5MW |
| | CPU | 390 / 393.75 tf |
Shields
| | | |
| --- | --- | --- |
| | Shield capacity | 5951.25 |
| | Shield recharge time | 15 minutes 37 seconds |
| | Shield resistances | 62.47% 77.36% 72.83% 63.78% |
Armor
| | | |
| --- | --- | --- |
| | Armor hit points | 1375 |
| | Armor resistances | 66% 23.5% 36.25% 44.75% |
Structure
| | | |
| --- | --- | --- |
| | Structure hit points | 1625 |
| | Structure resistances | 60% 60% 60% 60% |
| | Drone bandwidth | 45 Mbit/sec |
| | Drone control range | 0 m |
Drones
| | | |
| --- | --- | --- |
| | Drone capacity | 45 m3 |
Download EVEMon Skill Plan
[Scythe, Scythe Can You All Please Stop Being Bad]
Damage Control II
Beta Reactor Control: Capacitor Power Relay I
Beta Reactor Control: Capacitor Power Relay I
Beta Reactor Control: Capacitor Power Relay I
Beta Reactor Control: Capacitor Power Relay I

Adaptive Invulnerability Field II
Adaptive Invulnerability Field II
50MN Cold-Gas Enduring Microwarpdrive
Large F-S9 Regolith Compact Shield Extender
Conjunctive Ladar ECCM Scanning Array I

Medium S95a Remote Shield Booster
Medium S95a Remote Shield Booster
Medium S95a Remote Shield Booster

Medium Anti-EM Screen Reinforcer I
Medium Core Defense Field Extender I
Medium Core Defense Field Extender I



Item
Quantity
Value
Scythe
1
9,250,000
Damage Control II
1
501,090
Adaptive Invulnerability Field II
2
1,728,000
50MN Cold-Gas Enduring Microwarpdrive
1
1
Beta Reactor Control: Capacitor Power Relay I
4
415,000
Large F-S9 Regolith Compact Shield Extender
1
60,010
Medium S95a Remote Shield Booster
3
674,998
Conjunctive Ladar ECCM Scanning Array I
1
54
Medium Anti-EM Screen Reinforcer I
1
173,891
Medium Core Defense Field Extender I
2
1
Total
17,126,042