Solo Stabber. Updated for Retribution

15
0
19,873 Views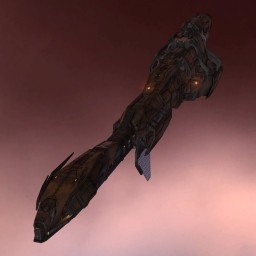 Modulename
LVL5 stats

19000ehp
DPS: 293/337 OH - RF EMP 1.7+21km .144 tracking
233/270 OH - Barrage 3.5+32km .108 traking

2435m/s 3471m/s OH
with LG snakes
2950m/s 4200m/s OH

Cap stable with navy 400
(YES you need a cap booster. Without it your cap lasts about 60 seconds lol and with your rather meager DPS you will prob need more than a min to kill another cruiser)


So this is your basic solo kiting stabber. decent EHP and dmg projection, lots of speed. Neuts ARE FOR DEFENSIVE purposes ONLY. If a taranis manages to scram you, you may be able to neut him out and escape. If you want, you can replace the small neuts for light missiles for an extra 30 dps.

EDIT. BC wont let me post ammo types but obviosuly, bring navy ammo, barrage and cap booster charge...duh.

Targeting
| | | |
| --- | --- | --- |
| | Maximum targets | 5 |
| | Maximum targeting range | 59.375 km |
| | Scan resolution | 400 |
| | Sensor strength | 0 13 0 0 |
Size/Movement
| | | |
| --- | --- | --- |
| | Maximum velocity | 2455.44 |
| | Inertia modifier | 0.3375 |
| | Signature radius | 816.31 m |
| | Cargo capacity | 420 m3 |
Systems
| | | |
| --- | --- | --- |
| | Capacitor capacity | 1125 GJ |
| | Capacitor recharge time | 5 minutes 20 seconds |
| | Powergrid | 852.4 / 893.75MW |
| | CPU | 354 / 425 tf |
Shields
| | | |
| --- | --- | --- |
| | Shield capacity | 6943.13 |
| | Shield recharge time | 15 minutes 37 seconds |
| | Shield resistances | 38.75% 56.25% 47.5% 30% |
Armor
| | | |
| --- | --- | --- |
| | Armor hit points | 1625 |
| | Armor resistances | 66% 23.5% 36.25% 44.75% |
Structure
| | | |
| --- | --- | --- |
| | Structure hit points | 1625 |
| | Structure resistances | 60% 60% 60% 60% |
| | Drone bandwidth | 25 Mbit/sec |
| | Drone control range | 0 m |
Drones
| | | |
| --- | --- | --- |
| | Drone capacity | 25 m3 |
Download EVEMon Skill Plan
[Stabber, Solo Stabber. Updated for Retribution]
Gyrostabilizer II
Gyrostabilizer II
Tracking Enhancer II
Damage Control II

Warp Disruptor II
Small Capacitor Booster II
Large Shield Extender II
50MN Cold-Gas Enduring Microwarpdrive

425mm AutoCannon II
425mm AutoCannon II
425mm AutoCannon II
425mm AutoCannon II
Small Energy Neutralizer II
Small Energy Neutralizer II

Medium Anti-EM Screen Reinforcer I
Medium Core Defense Field Extender I
Medium Core Defense Field Extender I



Item
Quantity
Value
Stabber
1
11,000,000
Gyrostabilizer II
2
727,000
Tracking Enhancer II
1
639,874
Damage Control II
1
448,449
425mm AutoCannon II
4
1,000,000
Warp Disruptor II
1
1,189,600
Small Capacitor Booster II
1
499,798
Large Shield Extender II
1
879,970
50MN Cold-Gas Enduring Microwarpdrive
1
6
Small Energy Neutralizer II
2
1,107,750
Medium Anti-EM Screen Reinforcer I
1
165,119
Medium Core Defense Field Extender I
2
1,845,850
Total
26,184,016