Stabber Fleet Issue: SFI: The Magic Bootyhole
1
0
103 Views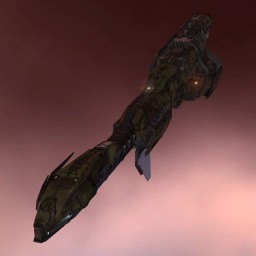 Modulename
OK - Please hear me out - as I know this sounds crazy.

What I am proposing here, is a very specialized attack vessel, which would excel at blapping those damn talos I hate so badly, as well as just about any frigate (2) 1 v 1.

I have flown many version of stabber fleets, and nowadays are pretty damn cheap from all the faction warfare (think dramiel cost).

Some Stats out the door:
371 DPS with 0.31 tracking
270 DPS with Depleted Ur and .37 tracking
Align Time: 3.2/4.8
Speed: 367/994(1307)/2689(3850)
Tank (rep): 427/549
Sig radius: 107 with afterburner on.

Pick your fights with this ship, dont try and kill a battle-cruiser (honestly even the regular dual prop plated/dual rep) cannot kill a hurricane - this maybe could with long point if you kite really well.

Neuts will destroy you. Prolonged fights will destroy you; fly smart, have fun.

Targeting
| | | |
| --- | --- | --- |
| | Maximum targets | 6 |
| | Maximum targeting range | 50 km |
| | Scan resolution | 381.25 |
| | Sensor strength | 0 18 0 0 |
Size/Movement
| | | |
| --- | --- | --- |
| | Maximum velocity | 12958.19 |
| | Inertia modifier | 0.22824 |
| | Signature radius | 643.93 m |
| | Cargo capacity | 450 m3 |
Systems
| | | |
| --- | --- | --- |
| | Capacitor capacity | 1275 GJ |
| | Capacitor recharge time | 5 minutes 18 seconds |
| | Powergrid | 1121 / 1187.5MW |
| | CPU | 433.25 / 426.25 tf |
Shields
| | | |
| --- | --- | --- |
| | Shield capacity | 2812.5 |
| | Shield recharge time | 15 minutes 37 seconds |
| | Shield resistances | 30% 50% 40% 44% |
Armor
| | | |
| --- | --- | --- |
| | Armor hit points | 3375 |
| | Armor resistances | 60% 10% 25% 35% |
Structure
| | | |
| --- | --- | --- |
| | Structure hit points | 1800 |
| | Structure resistances | 0% 0% 0% 0% |
| | Drone bandwidth | 40 Mbit/sec |
| | Drone control range | 0 m |
Drones
| | | |
| --- | --- | --- |
| | Drone capacity | 40 m3 |
Download EVEMon Skill Plan
[Stabber Fleet Issue, Stabber Fleet Issue: SFI: The Magic Bootyhole]
Gyrostabilizer II
Tracking Enhancer II
Tracking Enhancer II
Nanofiber Internal Structure II
Nanofiber Internal Structure II
Co-Processor II

J5b Phased Prototype Warp Scrambler I
10MN Afterburner II
50MN Microwarpdrive II
X-Large Ancillary Shield Booster

Dual 180mm AutoCannon II
Dual 180mm AutoCannon II
Dual 180mm AutoCannon II
Dual 180mm AutoCannon II
Dual 180mm AutoCannon II

Medium Projectile Burst Aerator I
Medium Anti-EM Screen Reinforcer I
Medium Anti-Thermal Screen Reinforcer I


Warrior II
Hornet EC-300

Item
Quantity
Value
Stabber Fleet Issue
1
44,972,200
Gyrostabilizer II
1
794,998
Tracking Enhancer II
2
640,000
Warrior II
1
295,000
Nanofiber Internal Structure II
2
290,000
Dual 180mm AutoCannon II
5
1,390,090
Co-Processor II
1
837,000
J5b Phased Prototype Warp Scrambler I
1
50
10MN Afterburner II
1
1,999,000
50MN Microwarpdrive II
1
4,119,030
Barrage M
1
150
Hail M
1
154
Republic Fleet EMP M
1
778
Hornet EC-300
1
5,860
Republic Fleet Depleted Uranium M
1
900
Medium Projectile Burst Aerator I
1
179,998
Medium Anti-EM Screen Reinforcer I
1
173,891
Medium Anti-Thermal Screen Reinforcer I
1
159,995
Navy Cap Booster 400
1
89,000
X-Large Ancillary Shield Booster
1
466,601
Total
62,905,056