Lv4 Paladin - Mission Blitz
2
0
134 Views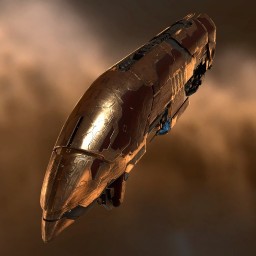 Modulename
use this to charge though level 4s. Salvaging as I go
"It needs more tank" no it doesn't, it has enough to burn rats so fast that alot of the time I don't even hit armour.
"it needs beams" i considered some Tachs, but to be fair, i can fit v.far with Scorch, far enough for any mission anyway.
Stats?
Dps (with drones):
930 with scorch
1239 with Conflag
Tank?
well, without the spec hardener adapting its:
352 omni
about 400 vs guristas/Serpentis*
about 450 vs Sansha/Bloodraiders*
about 400 vs Angels*
* when hardener is at full effect
Cap stable w/o Conflag
You can use t1 CCCs and it stays healthy, enough to run a mission without breaking a sweat.
I'm to lazy to spec tank, with this fit, I really don't need too.
also...cat
Targeting
| | | |
| --- | --- | --- |
| | Maximum targets | 10 |
| | Maximum targeting range | 113.75 km |
| | Scan resolution | 150 |
| | Sensor strength | 0 0 0 12 |
Size/Movement
| | | |
| --- | --- | --- |
| | Maximum velocity | 125 |
| | Inertia modifier | 0.08033 |
| | Signature radius | 420 m |
| | Cargo capacity | 1125 m3 |
Systems
| | | |
| --- | --- | --- |
| | Capacitor capacity | 9375 GJ |
| | Capacitor recharge time | 5 minutes 7 seconds |
| | Powergrid | 11995 / 20000MW |
| | CPU | 515.5 / 662.5 tf |
Shields
| | | |
| --- | --- | --- |
| | Shield capacity | 8625 |
| | Shield recharge time | 28 minutes 24 seconds |
| | Shield resistances | 0% 62.5% 47.5% 20% |
Armor
| | | |
| --- | --- | --- |
| | Armor hit points | 11000 |
| | Armor resistances | 72.85% 67.42% 64.36% 64.7% |
Structure
| | | |
| --- | --- | --- |
| | Structure hit points | 10625 |
| | Structure resistances | 0% 0% 0% 0% |
| | Drone bandwidth | 25 Mbit/sec |
| | Drone control range | 0 m |
Drones
| | | |
| --- | --- | --- |
| | Drone capacity | 75 m3 |
Download EVEMon Skill Plan
[Paladin, Lv4 Paladin - Mission Blitz]
Large Armor Repairer II
Reactive Armor Hardener
Imperial Navy Energized Adaptive Nano Membrane
Imperial Navy Energized Adaptive Nano Membrane
Imperial Navy Heat Sink
Imperial Navy Heat Sink
Imperial Navy Heat Sink

Tracking Computer II
Cap Recharger II
Cap Recharger II
Federation Navy Stasis Webifier

Mega Pulse Laser II
Mega Pulse Laser II
Mega Pulse Laser II
Mega Pulse Laser II
Small Tractor Beam II
Small Tractor Beam II
Salvager II
Empty

Large Capacitor Control Circuit II
Large Capacitor Control Circuit II


Hammerhead II
Hobgoblin II

Item
Quantity
Value
Paladin
1
375,000,000
Tracking Computer II
1
939,998
Cap Recharger II
2
473,000
Hammerhead II
1
725,965
Hobgoblin II
1
305,080
Mega Pulse Laser II
4
3,500,060
Large Armor Repairer II
1
1,198,170
Small Tractor Beam II
2
1,922,940
Reactive Armor Hardener
1
245,000
Conflagration L
1
210,080
Scorch L
1
118
Imperial Navy Energized Adaptive Nano Membrane
2
33,991,500
Imperial Navy Heat Sink
3
88,369,000
Federation Navy Stasis Webifier
1
72,809,100
Large Capacitor Control Circuit II
2
63,203,900
Optimal Range Script
1
9,000
Tracking Speed Script
1
4,001
Salvager II
1
701,350
Total
930,437,782