Ishtar Lvl 4 Mission Runner
0
1
284 Views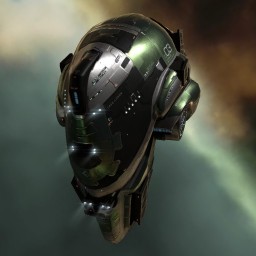 Modulename
Someone has probably done this.

EFT says 604 passive shield tanking vs Therm/Kin, so I understand that that is a false number, but I do not understand how to come around to the real one.

Damage is 717 with nothing but 5xOgre II out there. If you sacrifice a power relay or two, you can see as high as 771, but you'll be looking at faction or named fittings for sure.

The highs are empty. Yes, empty. Perhaps a drone link aug should be put in, but I can't really fit anything else CPU-wise. Not sure what to do for grabbing aggro, either.

Well, suggestions are welcome.
Targeting
| | | |
| --- | --- | --- |
| | Maximum targets | 7 |
| | Maximum targeting range | 100 km |
| | Scan resolution | 367.5 |
| | Sensor strength | 0 0 23 0 |
Size/Movement
| | | |
| --- | --- | --- |
| | Maximum velocity | 218.75 |
| | Inertia modifier | 0.38138 |
| | Signature radius | 241.04 m |
| | Cargo capacity | 560 m3 |
Systems
| | | |
| --- | --- | --- |
| | Capacitor capacity | 1750 GJ |
| | Capacitor recharge time | 6 minutes 2 seconds |
| | Powergrid | 365 / 925MW |
| | CPU | 346 / 425 tf |
Shields
| | | |
| --- | --- | --- |
| | Shield capacity | 11500 |
| | Shield recharge time | 10 minutes |
| | Shield resistances | 30% 65% 89.5% 86.69% |
Armor
| | | |
| --- | --- | --- |
| | Armor hit points | 2000 |
| | Armor resistances | 50% 10% 83.75% 67.5% |
Structure
| | | |
| --- | --- | --- |
| | Structure hit points | 2875 |
| | Structure resistances | 0% 0% 0% 0% |
| | Drone bandwidth | 125 Mbit/sec |
| | Drone control range | 0 m |
Drones
| | | |
| --- | --- | --- |
| | Drone capacity | 375 m3 |
Download EVEMon Skill Plan
[Ishtar, Ishtar Lvl 4 Mission Runner]
Shield Power Relay II
Shield Power Relay II
Drone Damage Amplifier II
Drone Damage Amplifier II
Drone Damage Amplifier II
Empty

Adaptive Invulnerability Field II
Thermic Dissipation Field II
Large Shield Extender II
Large Shield Extender II
Large Shield Extender II

Empty
Empty
Empty
Empty

Medium Core Defense Field Purger I
Medium Core Defense Field Purger I


Ogre II

Item
Quantity
Value
Ishtar
1
171,995,000
Shield Power Relay II
2
500,000
Adaptive Invulnerability Field II
1
1,728,000
Thermic Dissipation Field II
1
1,599,000
Ogre II
1
1,309,990
Large Shield Extender II
3
880,000
Drone Damage Amplifier II
3
965,937
Medium Core Defense Field Purger I
2
1
Total
183,169,803