Scanning Buzzard
22
0
162 Views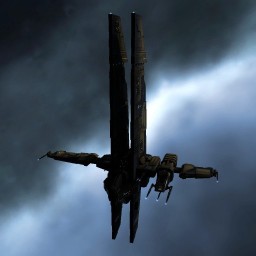 Modulename
A Buzzard for scanning in wormholes.
Using a sister probe as they scan a whole lot better then a normal one. If your careful enough you shouldn't get caught.
And if you find someone you can tackle him long enough before your friends arrive and to shoot him down. But the main focus is of course scanning things.
Targeting
| | | |
| --- | --- | --- |
| | Maximum targets | 5 |
| | Maximum targeting range | 62.5 km |
| | Scan resolution | 506.25 |
| | Sensor strength | 24 0 0 0 |
Size/Movement
| | | |
| --- | --- | --- |
| | Maximum velocity | 2629.24 |
| | Inertia modifier | 2.4283 |
| | Signature radius | 300 m |
| | Cargo capacity | 190 m3 |
Systems
| | | |
| --- | --- | --- |
| | Capacitor capacity | 205.08 GJ |
| | Capacitor recharge time | 2 minutes 20 seconds |
| | Powergrid | 21 / 32.5MW |
| | CPU | 472 / 375 tf |
Shields
| | | |
| --- | --- | --- |
| | Shield capacity | 660 |
| | Shield recharge time | 7 minutes 48 seconds |
| | Shield resistances | 0% 50% 40% 30% |
Armor
| | | |
| --- | --- | --- |
| | Armor hit points | 395 |
| | Armor resistances | 50% 10% 25% 55% |
Structure
| | | |
| --- | --- | --- |
| | Structure hit points | 316 |
| | Structure resistances | 0% 0% 0% 0% |
| | Drone bandwidth | 0 Mbit/sec |
| | Drone control range | 0 m |
Drones
| | | |
| --- | --- | --- |
| | Drone capacity | 0 m3 |
Download EVEMon Skill Plan
[Buzzard, Scanning Buzzard]
Nanofiber Internal Structure II
Micro B88 Core Augmentation

X5 Prototype Engine Enervator
Faint Epsilon Warp Scrambler I
5MN Y-T8 Compact Microwarpdrive
Relic Analyzer II
Data Analyzer II

Covert Ops Cloaking Device II
Sisters Expanded Probe Launcher
Salvager II

Small Gravity Capacitor Upgrade I
Small Gravity Capacitor Upgrade I



Item
Quantity
Value
Buzzard
1
21,998,000
Nanofiber Internal Structure II
1
290,000
X5 Prototype Engine Enervator
1
315,420
Faint Epsilon Warp Scrambler I
1
3,500,000
5MN Y-T8 Compact Microwarpdrive
1
190,516
Covert Ops Cloaking Device II
1
4,250,000
Micro B88 Core Augmentation
1
3,900,000
Sisters Expanded Probe Launcher
1
35,216,000
Sisters Combat Scanner Probe
1
453,555
Sisters Core Scanner Probe
1
460,101
1
0
Relic Analyzer II
1
975,000
Data Analyzer II
1
1,000,000
Salvager II
1
701,350
Small Gravity Capacitor Upgrade I
2
719
Total
73,251,380