Scimitar: RageNado Logistic Support
0
3
720 Views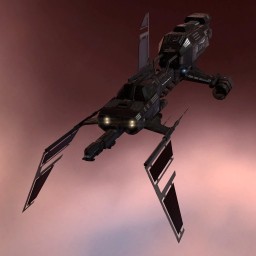 Modulename
Made this as a compliment to my RageNado fit. Remote SEBOs, Tracking Links, a fair decent Armor tank, and it has the Shield Transporters, plus one TP.

More or less the same Speed, Align. Time and Range of a Tornado. Expected to stay back a bit, (maybe 20km), behind the Tornado.

Cloak for survivability, (not much I'll grant lol), and drones for tossing on Interceptors or Frigs that might be a problem.

Salvager for obvious reasons, though I'm not sure you'd want to get that close to the gate unless you had additional support, which you'd probably need anyway.

The two would probably serve well as a long range Sniper and support, (Remote SEBOs can boost the Tornados Targeting range too, so you could conceivably use longer range ammo effectively.), for a Gatecamp.
Targeting
| | | |
| --- | --- | --- |
| | Maximum targets | 10 |
| | Maximum targeting range | 75 km |
| | Scan resolution | 300 |
| | Sensor strength | 0 17 0 0 |
Size/Movement
| | | |
| --- | --- | --- |
| | Maximum velocity | 71.85 |
| | Inertia modifier | 0.37125 |
| | Signature radius | 65 m |
| | Cargo capacity | 440 m3 |
Systems
| | | |
| --- | --- | --- |
| | Capacitor capacity | 1562.5 GJ |
| | Capacitor recharge time | 3 minutes 29 seconds |
| | Powergrid | 584 / 687.5MW |
| | CPU | 645 / 618.75 tf |
Shields
| | | |
| --- | --- | --- |
| | Shield capacity | 2022.5 |
| | Shield recharge time | 15 minutes 37 seconds |
| | Shield resistances | 78.13% 56.25% 47.5% 65% |
Armor
| | | |
| --- | --- | --- |
| | Armor hit points | 4601.25 |
| | Armor resistances | 95.01% 64.06% 70.05% 83.78% |
Structure
| | | |
| --- | --- | --- |
| | Structure hit points | 1792.5 |
| | Structure resistances | 60% 60% 60% 60% |
| | Drone bandwidth | 45 Mbit/sec |
| | Drone control range | 0 m |
Drones
| | | |
| --- | --- | --- |
| | Drone capacity | 45 m3 |
Download EVEMon Skill Plan
[Scimitar, Scimitar: RageNado Logistic Support]
Damage Control II
Energized Adaptive Nano Membrane II
Energized Adaptive Nano Membrane II
800mm Rolled Tungsten Compact Plates

Remote Sensor Booster II
Remote Sensor Booster II
Remote Tracking Computer II
Remote Tracking Computer II
Target Painter II

Large Remote Shield Booster II
Large Remote Shield Booster II
Improved Cloaking Device II
Salvager II

Medium Anti-Explosive Pump I
Medium Anti-Kinetic Pump I


Hammerhead II
Hobgoblin II

Item
Quantity
Value
Scimitar
1
139,000,000
Remote Sensor Booster II
2
1,093,900
Damage Control II
1
501,090
Remote Tracking Computer II
2
754,560
Hammerhead II
1
725,965
Hobgoblin II
1
305,080
Large Remote Shield Booster II
2
789,004
Energized Adaptive Nano Membrane II
2
665,000
800mm Rolled Tungsten Compact Plates
1
226,510
Improved Cloaking Device II
1
2,906,880
Target Painter II
1
578,450
Tracking Speed Script
1
4,001
Targeting Range Script
1
3,639
Scan Resolution Script
1
12,634
Salvager II
1
701,350
Medium Anti-Explosive Pump I
1
1,749,990
Medium Anti-Kinetic Pump I
1
1,274
Total
153,321,791