Brutix: Level 3 mission runner
0
0
7,283 Views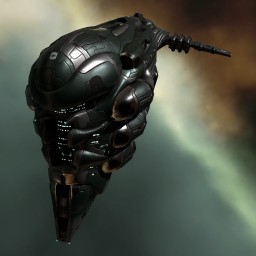 Modulename
I'm comfortable with this one but it could be faster (DPS). When I can fit a rig to incresae PG I'll remove the drone module and stick in another gun, after all the drones are to take care of the fastest moving frigates that my guns can't track - and they all hover close in so the drones aren't needed at range. Eventually I plan on upgrading to Tech II guns when I have the skills.

I've investigated the stacking of the EANMs compared with rat-specific membranes and I seem to get a better result this way, but I've heard it is skill dependant. I haven't tried active hardeners yet. this setup tanks all L3 missions so far with the exception of the start of Blockade where I have to warp out for 2 mins then return to finish up.

I chose Plutonium ammo to give a good balance between range and DPS.

I had to put in the AB to maintain my chosen range as some of the rats are faster than me.

I thought of going with rat-specific drones but gave up the hassle of swapping them out.

Salvaging is handled by a dedicated destroyer now.

Needs WU 5 / AWU 3

From EFT:

Shield 4,903 / Armour 5,494 / Hull 6,104 / Effective 28,357
Armour Resistances: Em 77 / Th 64 / Ki 64 / Ex 50
Defence 121 / 121
Cap 3064 / -29.1 / +33.3 indefinite
TurretDPS 132.8 / DroneDPS 107.5 / TotalDPS 240.3
Volley 673
Speed 406 / Align 15.4

Any advice for improvement would be appreciated especially to make this thing kill rats quicker.
Targeting
| | | |
| --- | --- | --- |
| | Maximum targets | 7 |
| | Maximum targeting range | 68.75 km |
| | Scan resolution | 250 |
| | Sensor strength | 0 0 18 0 |
Size/Movement
| | | |
| --- | --- | --- |
| | Maximum velocity | 474 |
| | Inertia modifier | 0.4752 |
| | Signature radius | 305 m |
| | Cargo capacity | 475 m3 |
Systems
| | | |
| --- | --- | --- |
| | Capacitor capacity | 3918.75 GJ |
| | Capacitor recharge time | 4 minutes 38 seconds |
| | Powergrid | 1269.2 / 1483.59MW |
| | CPU | 395.5 / 543.75 tf |
Shields
| | | |
| --- | --- | --- |
| | Shield capacity | 4571.88 |
| | Shield recharge time | 16 minutes 6 seconds |
| | Shield resistances | 12.5% 56.25% 47.5% 30% |
Armor
| | | |
| --- | --- | --- |
| | Armor hit points | 5625 |
| | Armor resistances | 75.05% 55.09% 67.57% 67.57% |
Structure
| | | |
| --- | --- | --- |
| | Structure hit points | 5937.5 |
| | Structure resistances | 60% 60% 60% 60% |
| | Drone bandwidth | 50 Mbit/sec |
| | Drone control range | 0 m |
Drones
| | | |
| --- | --- | --- |
| | Drone capacity | 50 m3 |
Download EVEMon Skill Plan
[Brutix, Brutix: Level 3 mission runner]
Damage Control II
Medium Armor Repairer II
Mark I Compact Power Diagnostic System
Energized Adaptive Nano Membrane II
Energized Adaptive Nano Membrane II
Empty

Cap Recharger II
Cap Recharger II
Cap Recharger II
10MN Afterburner II

250mm Prototype Gauss Gun
250mm Prototype Gauss Gun
250mm Prototype Gauss Gun
250mm Prototype Gauss Gun
250mm Prototype Gauss Gun
250mm Prototype Gauss Gun
Drone Link Augmentor I

Empty
Empty
Empty


Hammerhead II
Vespa II
Valkyrie II

Item
Quantity
Value
Brutix
1
56,000,000
#System
3
0
Plutonium Charge M
1
47
Cap Recharger II
3
473,000
Damage Control II
1
501,090
Hammerhead II
1
725,965
Medium Armor Repairer II
1
1,038,960
250mm Prototype Gauss Gun
6
329,990
Mark I Compact Power Diagnostic System
1
250
Energized Adaptive Nano Membrane II
2
665,000
10MN Afterburner II
1
1,999,000
Vespa II
1
1
Valkyrie II
1
119,500
Drone Link Augmentor I
1
178,014
Total
65,291,767