Dominix Navy Issue: Inferno carebear
15
2
342 Views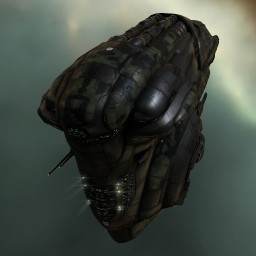 Modulename
Drones and hardeners are mission specific of course, carry antimatter and one long range ammo. I tend to use Uranium myself based on the missions I get, but frankly antimatter is your go to ammo.
Tank is enough for even angel extravaganza IF you do it correctly, ie, kite away, kill the towers first and then work your way down. Possible you might have to warp off once so if you are worried just orbit your sentries ok?
No implants needed which is a bonus so go wild with the usual gunnery ones and such.
437 dps with antimatter from the guns at 41+39km
garde II gives 692DPS. so a total of 1129DPS. not to shabby.
tank against angel is 462
guristas 498
and serpentis 425
and tank lasts 4mins 12 seconds with anti matter loaded. Which tbh is more then enough.
Yes this fit means you NEED good skills, if you cant use the mods listed, i wouldnt bother and just use a cap boosted or an armour setup. But if you know how to pull the missions and you have good skills it is really a nice boat. I didnt list sansha and blood as tbh i wouldnt use this boat against them (i have my nightmare for those so this is just a backup).
And no the fed navy omni links are cheap.. 60 mill in jita these days if you put up a buy order. 95 on sell last i checked. That isnt to much for what they do and drones are your major source of damage.
EDIT> by popular demand put in b type hardeners. Ill agree they are cheap and gives a nice boost, while they are not needed I can see the benefit of having to sweat a bit less
See I am not .. that stubborn.. ask my husband.. nooo dont ask him!!! please... I beg you?
Targeting
| | | |
| --- | --- | --- |
| | Maximum targets | 7 |
| | Maximum targeting range | 87.5 km |
| | Scan resolution | 112.5 |
| | Sensor strength | 0 0 27 0 |
Size/Movement
| | | |
| --- | --- | --- |
| | Maximum velocity | 137.5 |
| | Inertia modifier | 0.081 |
| | Signature radius | 455 m |
| | Cargo capacity | 675 m3 |
Systems
| | | |
| --- | --- | --- |
| | Capacitor capacity | 10456.02 GJ |
| | Capacitor recharge time | 13 minutes 45 seconds |
| | Powergrid | 10558 / 13750MW |
| | CPU | 796.5 / 825 tf |
Shields
| | | |
| --- | --- | --- |
| | Shield capacity | 11875 |
| | Shield recharge time | 42 minutes 22 seconds |
| | Shield resistances | 30% 91.9% 58% 44% |
Armor
| | | |
| --- | --- | --- |
| | Armor hit points | 13750 |
| | Armor resistances | 50% 10% 35% 35% |
Structure
| | | |
| --- | --- | --- |
| | Structure hit points | 13750 |
| | Structure resistances | 0% 0% 0% 0% |
| | Drone bandwidth | 125 Mbit/sec |
| | Drone control range | 0 m |
Drones
| | | |
| --- | --- | --- |
| | Drone capacity | 400 m3 |
Download EVEMon Skill Plan
[Dominix Navy Issue, Dominix Navy Issue: Inferno carebear]
Tracking Enhancer II
Drone Damage Amplifier II
Drone Damage Amplifier II
Drone Damage Amplifier II
Federation Navy Magnetic Field Stabilizer
Federation Navy Magnetic Field Stabilizer
Federation Navy Magnetic Field Stabilizer

Adaptive Invulnerability Field II
Pith A-Type Large Shield Booster
Pith B-Type Explosive Deflection Field
Pith B-Type Explosive Deflection Field
Federation Navy Omnidirectional Tracking Link
Federation Navy Omnidirectional Tracking Link

425mm Railgun II
425mm Railgun II
425mm Railgun II
425mm Railgun II
425mm Railgun II
Drone Link Augmentor II

Large Semiconductor Memory Cell I
Large Semiconductor Memory Cell I
Large Semiconductor Memory Cell I


Hobgoblin II
Warden II
Garde II
Bouncer II

Item
Quantity
Value
Dominix Navy Issue
1
415,000,000
Uranium Charge L
1
38
Antimatter Charge L
1
185
Tracking Enhancer II
1
640,000
Adaptive Invulnerability Field II
1
1,728,000
Hobgoblin II
1
305,080
425mm Railgun II
5
3,849,810
Drone Damage Amplifier II
3
965,937
Federation Navy Magnetic Field Stabilizer
3
103,350,000
Pith A-Type Large Shield Booster
1
75,307,500
Pith B-Type Explosive Deflection Field
2
1,012,110
Drone Link Augmentor II
1
1,099,990
Large Semiconductor Memory Cell I
3
15,800,000
Warden II
1
1,306,700
Garde II
1
1,129,990
Bouncer II
1
1,150,640
Federation Navy Omnidirectional Tracking Link
2
37,400,000
Total
954,089,204