Caldari Navy Hookbill: CN Hookbill Twin Webs, TD and Plated
10
0
12,130 Views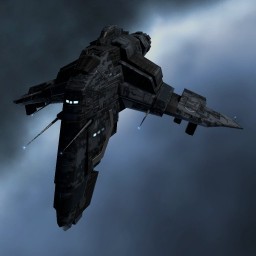 Modulename
i've never flown a cn hookbill before, and alike many others, came to battleclinic for inspiration. I saw the 'bastion' plated set-up, but kinda' baulked at spending that much for a plate. so i tried to figure out how i could enjoy the twin webs - which btw should be X5's, but i couldn't find them in here so stuck in 2 x t2's - and the td example posted. i've already got an eg-603 implant to help with grid, so to my surprise all i had to do was fit two small ancilliary rigs to enable the fitting of the 400mm rt plate.

i hope i'm posting the right stats for this as i used eft - another tool i'm not too au fait with.

speed: 1044 w/o o/h
eff ehp: 7188
armour: 58/54/37/47
firepower: 111 w/cn scourge
volley: 305
cap stable

don't know if i've missed anything, although i'm sure there will be someone kind enough to point anything missing out.

Targeting
| | | |
| --- | --- | --- |
| | Maximum targets | 5 |
| | Maximum targeting range | 56.25 km |
| | Scan resolution | 750 |
| | Sensor strength | 13 0 0 0 |
Size/Movement
| | | |
| --- | --- | --- |
| | Maximum velocity | 987.89 |
| | Inertia modifier | 2.2275 |
| | Signature radius | 40 m |
| | Cargo capacity | 140 m3 |
Systems
| | | |
| --- | --- | --- |
| | Capacitor capacity | 375 GJ |
| | Capacitor recharge time | 1 minutes 52 seconds |
| | Powergrid | 54.8 / 55.96MW |
| | CPU | 220.25 / 206.25 tf |
Shields
| | | |
| --- | --- | --- |
| | Shield capacity | 906.25 |
| | Shield recharge time | 7 minutes 48 seconds |
| | Shield resistances | 12.5% 56.25% 47.5% 30% |
Armor
| | | |
| --- | --- | --- |
| | Armor hit points | 2062.5 |
| | Armor resistances | 57.5% 46.45% 36.25% 53.25% |
Structure
| | | |
| --- | --- | --- |
| | Structure hit points | 750 |
| | Structure resistances | 60% 60% 60% 60% |
| | Drone bandwidth | 0 Mbit/sec |
| | Drone control range | 0 m |
Drones
| | | |
| --- | --- | --- |
| | Drone capacity | 0 m3 |
Download EVEMon Skill Plan
[Caldari Navy Hookbill, Caldari Navy Hookbill: CN Hookbill Twin Webs TD and Plated]
Damage Control II
400mm Rolled Tungsten Compact Plates

1MN Afterburner II
Stasis Webifier II
Stasis Webifier II
Balmer Series Tracking Disruptor I
Faint Epsilon Warp Scrambler I

Rocket Launcher II
Rocket Launcher II
Rocket Launcher II

Small Anti-Explosive Pump I
Small Ancillary Current Router I
Small Ancillary Current Router I



Item
Quantity
Value
Caldari Navy Hookbill
1
10,701,000
1MN Afterburner II
1
1,724,990
Stasis Webifier II
2
850,000
Damage Control II
1
501,090
Balmer Series Tracking Disruptor I
1
286,578
Faint Epsilon Warp Scrambler I
1
3,500,000
Rocket Launcher II
3
414,808
400mm Rolled Tungsten Compact Plates
1
9
Caldari Navy Scourge Rocket
1
674
Small Anti-Explosive Pump I
1
480,000
Small Ancillary Current Router I
2
995,000
Total
22,128,765