Lachesis
0
0
127 Views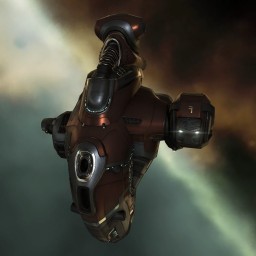 Modulename
With all Level five skills
EHP = 30560
Armor resists = 62.5/85.7/81.7/32.5
cap stable with everything on
dps = 334

lock time on frigs = 1.6s.

I've tried to come up with a fit for specific gate camp ie frigs, destroyers, cruisers(??) and industrial's. Hoping that the 30000 ehp will out last the gate guns (??).

The idea is to wait (without global), select specific target. take out, loot, safe spot. rinse and repeat.

Dont mind harsh feedback. Rather that than losing a > 200 million ship because its crap. Thanks in advance.
Targeting
| | | |
| --- | --- | --- |
| | Maximum targets | 10 |
| | Maximum targeting range | 364.42793 km |
| | Scan resolution | 702.83 |
| | Sensor strength | 0 0 30 0 |
Size/Movement
| | | |
| --- | --- | --- |
| | Maximum velocity | 557.41 |
| | Inertia modifier | 0.378 |
| | Signature radius | 150 m |
| | Cargo capacity | 320 m3 |
Systems
| | | |
| --- | --- | --- |
| | Capacitor capacity | 1643.75 GJ |
| | Capacitor recharge time | 4 minutes 2 seconds |
| | Powergrid | 938.3 / 1062.5MW |
| | CPU | 329.75 / 562.5 tf |
Shields
| | | |
| --- | --- | --- |
| | Shield capacity | 1687.5 |
| | Shield recharge time | 15 minutes 37 seconds |
| | Shield resistances | 0% 50% 77.5% 50% |
Armor
| | | |
| --- | --- | --- |
| | Armor hit points | 9092.19 |
| | Armor resistances | 62.5% 32.5% 81.72% 85.69% |
Structure
| | | |
| --- | --- | --- |
| | Structure hit points | 1400 |
| | Structure resistances | 0% 0% 0% 0% |
| | Drone bandwidth | 50 Mbit/sec |
| | Drone control range | 0 m |
Drones
| | | |
| --- | --- | --- |
| | Drone capacity | 50 m3 |
Download EVEMon Skill Plan
[Lachesis, Lachesis ]
Energized Adaptive Nano Membrane II
1600mm Rolled Tungsten Compact Plates
Armor Thermic Hardener II
Empty

Warp Scrambler II
Stasis Webifier II
Sensor Booster II
Sensor Booster II
Sensor Booster II
Sensor Booster II
10MN Afterburner II

Heavy Ion Blaster II
Heavy Ion Blaster II
Heavy Ion Blaster II
Small Nosferatu II
Small Nosferatu II

Medium Trimark Armor Pump I
Medium Trimark Armor Pump I


Hammerhead II
Hobgoblin II

Item
Quantity
Value
Lachesis
1
77,501
Warp Scrambler II
1
1,219,900
Stasis Webifier II
1
699,999
Sensor Booster II
4
990,000
Hammerhead II
1
659,990
Hobgoblin II
1
299,999
Heavy Ion Blaster II
3
1,400,000
Energized Adaptive Nano Membrane II
1
588,892
1600mm Rolled Tungsten Compact Plates
1
460,103
Armor Thermic Hardener II
1
1,602,500
10MN Afterburner II
1
2,139,200
Void M
1
70
Small Nosferatu II
2
1,246,790
Scan Resolution Script
1
14,000
Medium Trimark Armor Pump I
2
1,800,000
Total
22,015,733