Sin - hostile 0.0 belt ratter
0
1
148 Views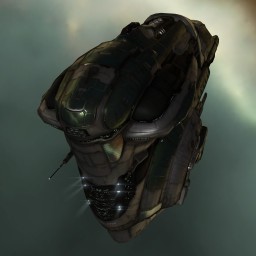 Modulename
This is an attempt to rip off the widow fit here:
http://eve.battleclinic.com/loadout/50068-Widow-0-0-Secure-Belt-Ratter.html
The reasoning behind it is the same - safely bring 1000+ dps to an unused Angel nullsec system near you. Rat belts ONLY!
You obviously have to watch local and stay aligned. A scout in a neighboring system might be a good idea as well.
On paper this thing should melt rats. Not sure if it would really work in nullsec.
Stats:
DPS (Void/Null): 626/447
with Berserkers: 1012/833
Range: 8+8/14+23
Tank: 198 peak/99 sustained with guns and tank running.
Should only need to pulse the MWD to get up close.
I looked at the same setup as an armor tank - and it gets a little bit more tank and a little bit less DPS. Given that the sin could fit either tank and the resists really work better on the shield for angels I think shield is better.
Thoughts?
P.S. Needs a 2-3% cpu implant to fit depending on skills.
Targeting
| | | |
| --- | --- | --- |
| | Maximum targets | 7 |
| | Maximum targeting range | 70 km |
| | Scan resolution | 105 |
| | Sensor strength | 0 0 22 0 |
Size/Movement
| | | |
| --- | --- | --- |
| | Maximum velocity | 218.95 |
| | Inertia modifier | 0.04617 |
| | Signature radius | 2268 m |
| | Cargo capacity | 700 m3 |
Systems
| | | |
| --- | --- | --- |
| | Capacitor capacity | 3200 GJ |
| | Capacitor recharge time | 3 minutes 39 seconds |
| | Powergrid | 9041.4 / 11000MW |
| | CPU | 748 / 750 tf |
Shields
| | | |
| --- | --- | --- |
| | Shield capacity | 5468.75 |
| | Shield recharge time | 39 minutes 3 seconds |
| | Shield resistances | 0% 77.5% 77.5% 20% |
Armor
| | | |
| --- | --- | --- |
| | Armor hit points | 6210 |
| | Armor resistances | 50% 10% 45% 35% |
Structure
| | | |
| --- | --- | --- |
| | Structure hit points | 6640 |
| | Structure resistances | 0% 0% 0% 0% |
| | Drone bandwidth | 125 Mbit/sec |
| | Drone control range | 0 m |
Drones
| | | |
| --- | --- | --- |
| | Drone capacity | 400 m3 |
Download EVEMon Skill Plan
[Sin, Sin - hostile 0.0 belt ratter]
Capacitor Flux Coil II
Capacitor Flux Coil II
Tracking Enhancer II
Magnetic Field Stabilizer II
Magnetic Field Stabilizer II
Magnetic Field Stabilizer II

Stasis Webifier II
Stasis Webifier II
Explosive Deflection Field II
Kinetic Deflection Field II
Large Shield Booster II
500MN Microwarpdrive II

Neutron Blaster Cannon II
Neutron Blaster Cannon II
Neutron Blaster Cannon II
Neutron Blaster Cannon II
Small Tractor Beam II
Improved Cloaking Device II
Salvager II

Large Capacitor Control Circuit I
Large Capacitor Control Circuit I


Berserker II
Warrior II

Item
Quantity
Value
Sin
1
999,777
Stasis Webifier II
2
850,000
Capacitor Flux Coil II
2
537,000
Tracking Enhancer II
1
640,000
Explosive Deflection Field II
1
1,305,100
Kinetic Deflection Field II
1
1,400,000
Berserker II
1
1,150,000
Warrior II
1
295,000
Neutron Blaster Cannon II
4
4,300,000
Small Tractor Beam II
1
1,922,940
Magnetic Field Stabilizer II
3
899,995
Large Shield Booster II
1
944,999
Improved Cloaking Device II
1
2,906,880
500MN Microwarpdrive II
1
6,280,720
Large Capacitor Control Circuit I
2
8,648,990
Salvager II
1
701,350
Total
58,518,731