Tengu: Carebear of Death
4
0
111 Views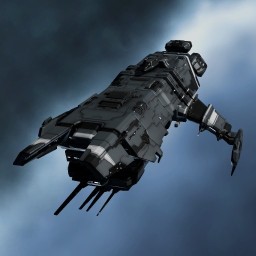 Modulename
My first Tengu I'm usin for Serpentis Plexes in Hisec.

715 dps with fury missiles
632 defence efficiency
em 0
th 80
ki 93
ex 75
661 m/s
cap lasts 2m 6s, burst tank

edit: t2 damage specific hardener

I am aware that many of my past fits have,well, sucked, like alot. Please give positive feedback on this as this is my first try at my new Tengu.




Targeting
| | | |
| --- | --- | --- |
| | Maximum targets | 5 |
| | Maximum targeting range | 117.1875 km |
| | Scan resolution | 293.75 |
| | Sensor strength | 35 0 0 0 |
Size/Movement
| | | |
| --- | --- | --- |
| | Maximum velocity | 650.14 |
| | Inertia modifier | 0.26123 |
| | Signature radius | 150 m |
| | Cargo capacity | 0 m3 |
Systems
| | | |
| --- | --- | --- |
| | Capacitor capacity | 2070.31 GJ |
| | Capacitor recharge time | 5 minutes 18 seconds |
| | Powergrid | 642 / 750MW |
| | CPU | 583.5 / 635 tf |
Shields
| | | |
| --- | --- | --- |
| | Shield capacity | 4562.5 |
| | Shield recharge time | 20 minutes 22 seconds |
| | Shield resistances | 0% 50% 92.95% 80% |
Armor
| | | |
| --- | --- | --- |
| | Armor hit points | 3062.5 |
| | Armor resistances | 50% 10% 62.5% 86.25% |
Structure
| | | |
| --- | --- | --- |
| | Structure hit points | 2076.25 |
| | Structure resistances | 0% 0% 0% 0% |
| | Drone bandwidth | 0 Mbit/sec |
| | Drone control range | 0 m |
Drones
| | | |
| --- | --- | --- |
| | Drone capacity | 0 m3 |
Download EVEMon Skill Plan
[Tengu, Tengu: Carebear of Death]
Caldari Navy Ballistic Control System
Caldari Navy Ballistic Control System
Caldari Navy Ballistic Control System
Caldari Navy Ballistic Control System

Kinetic Deflection Field II
Kinetic Deflection Field II
Republic Fleet 10MN Afterburner
Caldari Navy Shield Boost Amplifier
Pithum C-Type Medium Shield Booster
Republic Fleet Target Painter

Heavy Missile Launcher II
Heavy Missile Launcher II
Heavy Missile Launcher II
Heavy Missile Launcher II
Heavy Missile Launcher II
Heavy Missile Launcher II

Medium Warhead Flare Catalyst II
Medium Warhead Rigor Catalyst II
Medium Warhead Rigor Catalyst II

Tengu Defensive - Amplification Node
Tengu Electronics - Dissolution Sequencer
Tengu Propulsion - Fuel Catalyst
Tengu Offensive - Accelerated Ejection Bay
Tengu Engineering - Augmented Capacitor Reservoir


Item
Quantity
Value
Tengu
1
193,248,000
Kinetic Deflection Field II
2
1,400,000
Heavy Missile Launcher II
6
1,100,000
Caldari Navy Ballistic Control System
4
91,297,700
Republic Fleet 10MN Afterburner
1
32,000,000
Caldari Navy Shield Boost Amplifier
1
61,000,000
Pithum C-Type Medium Shield Booster
1
47,562,000
Tengu Defensive - Amplification Node
1
60,000,000
Tengu Electronics - Dissolution Sequencer
1
57,355,000
Tengu Propulsion - Fuel Catalyst
1
57,650,000
Tengu Offensive - Accelerated Ejection Bay
1
57,698,900
Tengu Engineering - Augmented Capacitor Reservoir
1
59,595,000
Medium Warhead Flare Catalyst II
1
16,749,500
Medium Warhead Rigor Catalyst II
2
18,000,000
Republic Fleet Target Painter
1
14,500,200
Total
1,067,949,400