Badger Mark II: Poor Man's Blockade Runner
1
0
3,383 Views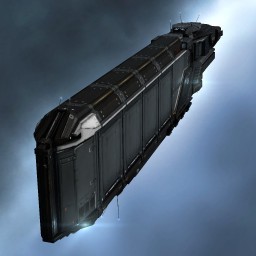 Modulename
A little creative manipulation of the powergrid on everyone's least favorite hauler allows for an overfit MWD that helps overcome the speed drawback of the Prototype Cloak I when attempting the infamous "Cloak MWD Insta-Warp" trick. Tested effective!

The spare room for a warp stab gives you a little cushion if bumped. Also quite a pleasure to tool around ~1km/sec in a T1 indy.

Lack of any kind of tank will put a quick end to your day if bumped, but honestly - would you expect to survive in any indy?
Targeting
| | | |
| --- | --- | --- |
| | Maximum targets | 2 |
| | Maximum targeting range | 33.75 km |
| | Scan resolution | 18.75 |
| | Sensor strength | 13 0 0 0 |
Size/Movement
| | | |
| --- | --- | --- |
| | Maximum velocity | 89.24 |
| | Inertia modifier | 0.5238 |
| | Signature radius | 1511.93 m |
| | Cargo capacity | 7300 m3 |
Systems
| | | |
| --- | --- | --- |
| | Capacitor capacity | 585.94 GJ |
| | Capacitor recharge time | 3 minutes 27 seconds |
| | Powergrid | 153 / 153.07MW |
| | CPU | 144.25 / 400 tf |
Shields
| | | |
| --- | --- | --- |
| | Shield capacity | 1375 |
| | Shield recharge time | 7 minutes 48 seconds |
| | Shield resistances | 0% 50% 40% 20% |
Armor
| | | |
| --- | --- | --- |
| | Armor hit points | 687.5 |
| | Armor resistances | 50% 10% 25% 45% |
Structure
| | | |
| --- | --- | --- |
| | Structure hit points | 1012.5 |
| | Structure resistances | 0% 0% 0% 0% |
| | Drone bandwidth | 0 Mbit/sec |
| | Drone control range | 0 m |
Drones
| | | |
| --- | --- | --- |
| | Drone capacity | 0 m3 |
Download EVEMon Skill Plan
[Tayra, Badger Mark II: Poor Man's Blockade Runner]
Inertial Stabilizers II
Micro Auxiliary Power Core II
Warp Core Stabilizer II
Empty

Cap Recharger II
50MN Microwarpdrive I
Empty
Empty
Empty

Prototype Cloaking Device I
Empty

Medium Ancillary Current Router I
Medium Ancillary Current Router I
Medium Ancillary Current Router I



Item
Quantity
Value
Tayra
1
723,319
Inertial Stabilizers II
1
438,500
Cap Recharger II
1
473,000
Micro Auxiliary Power Core II
1
800,000
Prototype Cloaking Device I
1
1,393,530
Warp Core Stabilizer II
1
550,000
50MN Microwarpdrive I
1
200,000
Medium Ancillary Current Router I
3
4,830,450
Total
19,069,699