Drake: Razorfly (Well-tanked L4 Mission Runner)
1
7
1,508 Views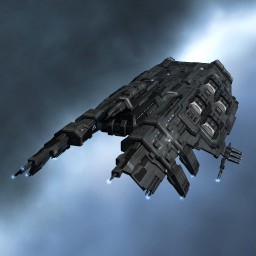 Modulename
"Not another Drake" you may say. Well, I can't help it. This is my L4 mission runner that I used to earn money for my Raven while having to go AFK all the time due to family concerns.

The only thing that's different about this from the other fits I've seen is the usage of Shield Amplifiers (and the lack of an AB, which I mostly have no need for).

Would be happy about comments.

Targeting
| | | |
| --- | --- | --- |
| | Maximum targets | 8 |
| | Maximum targeting range | 75 km |
| | Scan resolution | 243.75 |
| | Sensor strength | 19 0 0 0 |
Size/Movement
| | | |
| --- | --- | --- |
| | Maximum velocity | 175 |
| | Inertia modifier | 0.432 |
| | Signature radius | 377.99 m |
| | Cargo capacity | 450 m3 |
Systems
| | | |
| --- | --- | --- |
| | Capacitor capacity | 3125 GJ |
| | Capacitor recharge time | 8 minutes 13 seconds |
| | Powergrid | 909 / 1000MW |
| | CPU | 646.75 / 687.5 tf |
Shields
| | | |
| --- | --- | --- |
| | Shield capacity | 13062.5 |
| | Shield recharge time | 11 minutes 12 seconds |
| | Shield resistances | 0% 86.67% 84% 20% |
Armor
| | | |
| --- | --- | --- |
| | Armor hit points | 4062.5 |
| | Armor resistances | 50% 10% 25% 45% |
Structure
| | | |
| --- | --- | --- |
| | Structure hit points | 4687.5 |
| | Structure resistances | 0% 0% 0% 0% |
| | Drone bandwidth | 25 Mbit/sec |
| | Drone control range | 0 m |
Drones
| | | |
| --- | --- | --- |
| | Drone capacity | 25 m3 |
Download EVEMon Skill Plan
[Drake, Drake: Razorfly (Well-tanked L4 Mission Runner)]
Co-Processor II
Ballistic Control System II
Ballistic Control System II
Ballistic Control System II

Explosive Deflection Field II
Kinetic Deflection Field II
Explosive Deflection Amplifier II
Kinetic Deflection Amplifier II
Large Shield Extender II
Large Shield Extender II

Heavy Missile Launcher II
Heavy Missile Launcher II
Heavy Missile Launcher II
Heavy Missile Launcher II
Heavy Missile Launcher II
Heavy Missile Launcher II
Heavy Missile Launcher II

Medium Warhead Calefaction Catalyst I
Medium Core Defense Field Purger I
Medium Core Defense Field Purger I


Hobgoblin II

Item
Quantity
Value
Drake
1
56,755,000
Explosive Deflection Field II
1
1,305,100
Kinetic Deflection Field II
1
1,400,000
Heavy Missile Launcher II
7
1,100,000
Hobgoblin II
1
305,080
Explosive Deflection Amplifier II
1
592,500
Kinetic Deflection Amplifier II
1
595,498
Scourge Fury Heavy Missile
1
396
Large Shield Extender II
2
880,000
Co-Processor II
1
837,000
Ballistic Control System II
3
850,012
Medium Warhead Calefaction Catalyst I
1
2,500,000
Medium Core Defense Field Purger I
2
1
Total
76,300,612
Drake: Razorfly (Well-tanked L4 Mission Runner)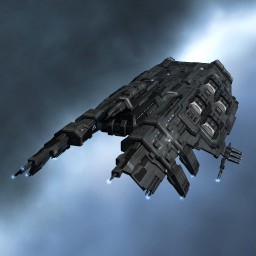 Modulename