Tengu: 0.0 Guristas Sanctum/Haven Runner Cheap
13
0
8,274 Views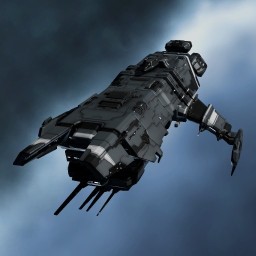 Modulename
So This is my 0.0 Plexing Tengu that im starting with.

I made this fit because there was no others like it on BC as most required 1.5+Billion input.

This cost me around 750-800M and has already made that isk back. (easy get 11m bounty ticks and my highest is 15m)

Planned upgrades are faction BCU's and maybe a Faction AB. The AB MAKES THE TANK do not remove it.
although this ship tanks around 750 dps its speed is alot of its tank. I often orbit the Large colidable object in the middle (usually a snake shaped rock or a stargate) at 20km.

This easly runs the sites and has took on faction rats no trouble.

Stats: (not level 5 just my shity acounts ones)
Tank :750
Resists 0/83/93/50
(Guristas only kinetic really matters with alittle bit of Therm)
Speed: 455
DPS: 590 Scourge Fury and 485 with scourge t1
Cap : Stable at 10% Skills dependant.
Win factor : Over 9000

The only con with this ship is that the jamming frigs and cruisers can be anoying but its the only downside to this ship IMO.
Targeting
| | | |
| --- | --- | --- |
| | Maximum targets | 5 |
| | Maximum targeting range | 81.25 km |
| | Scan resolution | 262.5 |
| | Sensor strength | 35.28 0 0 0 |
Size/Movement
| | | |
| --- | --- | --- |
| | Maximum velocity | 638.2 |
| | Inertia modifier | 0.21769 |
| | Signature radius | 150 m |
| | Cargo capacity | 0 m3 |
Systems
| | | |
| --- | --- | --- |
| | Capacitor capacity | 2070.31 GJ |
| | Capacitor recharge time | 4 minutes 30 seconds |
| | Powergrid | 632 / 750MW |
| | CPU | 553.5 / 707.81 tf |
Shields
| | | |
| --- | --- | --- |
| | Shield capacity | 4562.5 |
| | Shield recharge time | 20 minutes 22 seconds |
| | Shield resistances | 0% 50% 92.95% 80% |
Armor
| | | |
| --- | --- | --- |
| | Armor hit points | 3062.5 |
| | Armor resistances | 50% 10% 62.5% 86.25% |
Structure
| | | |
| --- | --- | --- |
| | Structure hit points | 2076.25 |
| | Structure resistances | 0% 0% 0% 0% |
| | Drone bandwidth | 0 Mbit/sec |
| | Drone control range | 0 m |
Drones
| | | |
| --- | --- | --- |
| | Drone capacity | 0 m3 |
Download EVEMon Skill Plan
[Tengu, Tengu: 0.0 Guristas Sanctum/Haven Runner Cheap]
Ballistic Control System II
Ballistic Control System II
Ballistic Control System II
Ballistic Control System II

ECCM - Gravimetric II
10MN Afterburner II
Caldari Navy Kinetic Deflection Field
Caldari Navy Kinetic Deflection Field
Gistii A-Type Small Shield Booster
Phased Weapon Navigation Array Generation Extron

Heavy Missile Launcher II
Heavy Missile Launcher II
Heavy Missile Launcher II
Heavy Missile Launcher II
Heavy Missile Launcher II
Heavy Missile Launcher II

Medium Capacitor Control Circuit I
Medium Warhead Rigor Catalyst I
Medium Warhead Rigor Catalyst I

Tengu Defensive - Amplification Node
Tengu Electronics - CPU Efficiency Gate
Tengu Propulsion - Intercalated Nanofibers
Tengu Offensive - Accelerated Ejection Bay
Tengu Engineering - Augmented Capacitor Reservoir


Item
Quantity
Value
Tengu
1
193,248,000
ECCM - Gravimetric II
1
50,000
Heavy Missile Launcher II
6
1,100,000
Scourge Fury Heavy Missile
1
396
10MN Afterburner II
1
1,999,000
Caldari Navy Kinetic Deflection Field
2
10,002,000
Gistii A-Type Small Shield Booster
1
100,000,000
Phased Weapon Navigation Array Generation Extron
1
450,000
Ballistic Control System II
4
850,012
Scourge Precision Heavy Missile
1
372
Tengu Defensive - Amplification Node
1
60,000,000
Tengu Electronics - CPU Efficiency Gate
1
46,690,000
Tengu Propulsion - Intercalated Nanofibers
1
55,000,000
Tengu Offensive - Accelerated Ejection Bay
1
57,698,900
Tengu Engineering - Augmented Capacitor Reservoir
1
59,595,000
Medium Capacitor Control Circuit I
1
1,677,500
Medium Warhead Rigor Catalyst I
2
2,200,000
Total
610,813,215