Level 4 Missions...in an Enyo (439 dps)
22
0
868 Views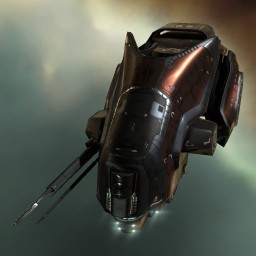 Modulename
Yes. 439 dps with max skills and with T2 ammo. Naturally this is a speed tank that can easily tank a million battleships, so just take out the smaller things first. I've tried this out on a few missions now and thought I'd see what other people had tried.
The only other post on hear with a mission-running Enyo did 200 dps, which is pathetic. This is the gold...

Also, if you don't want to be a cheap bastard like me, you can get a corpii c-type armor rep and afterburner since they don't seem to be ultra expensive. But if you do want to be super cheap like me you can even use T1 ammo at 332 dps with my skills; still gets the job done.
Targeting
| | | |
| --- | --- | --- |
| | Maximum targets | 6 |
| | Maximum targeting range | 53.125 km |
| | Scan resolution | 781.25 |
| | Sensor strength | 0 0 11 0 |
Size/Movement
| | | |
| --- | --- | --- |
| | Maximum velocity | 860.07 |
| | Inertia modifier | 2.64708 |
| | Signature radius | 37 m |
| | Cargo capacity | 165 m3 |
Systems
| | | |
| --- | --- | --- |
| | Capacitor capacity | 429.69 GJ |
| | Capacitor recharge time | 1 minutes 8 seconds |
| | Powergrid | 57 / 62.5MW |
| | CPU | 176.25 / 193.75 tf |
Shields
| | | |
| --- | --- | --- |
| | Shield capacity | 465 |
| | Shield recharge time | 7 minutes 48 seconds |
| | Shield resistances | 0% 50% 85% 60% |
Armor
| | | |
| --- | --- | --- |
| | Armor hit points | 1098.75 |
| | Armor resistances | 50% 37% 83.75% 67.5% |
Structure
| | | |
| --- | --- | --- |
| | Structure hit points | 1495 |
| | Structure resistances | 0% 0% 0% 0% |
| | Drone bandwidth | 5 Mbit/sec |
| | Drone control range | 0 m |
Drones
| | | |
| --- | --- | --- |
| | Drone capacity | 5 m3 |
Download EVEMon Skill Plan
[Enyo, Level 4 Missions...in an Enyo (439 dps)]
Small Armor Repairer II
Capacitor Power Relay II
Magnetic Field Stabilizer II
Magnetic Field Stabilizer II

1MN Afterburner II
Cap Recharger II
Cap Recharger II

Light Neutron Blaster II
Light Neutron Blaster II
Light Neutron Blaster II
Light Neutron Blaster II
Rocket Launcher II

Small Anti-Explosive Pump I
Small Hybrid Burst Aerator I


Hobgoblin II

Item
Quantity
Value
Enyo
1
22,000,000
Antimatter Charge S
1
20
1MN Afterburner II
1
1,724,990
Small Armor Repairer II
1
450,000
Capacitor Power Relay II
1
424,499
Cap Recharger II
2
473,000
Hobgoblin II
1
305,080
Nova Rocket
1
6
Light Neutron Blaster II
4
622,220
Magnetic Field Stabilizer II
2
899,995
Rocket Launcher II
1
414,808
Void S
1
35
Nova Rage Rocket
1
71
Small Anti-Explosive Pump I
1
480,000
Small Hybrid Burst Aerator I
1
64,999
Total
31,099,378