Best drake fit evar!!!one
12
13
4,133 Views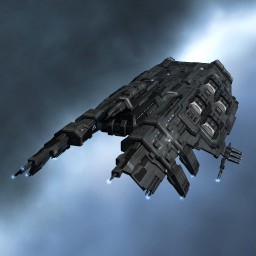 Modulename
Literally the best drake ever

279 tank against guriastas
561 massive deeps (seriously so much it's unbelievable)
Target painter and rigors!
Cpu sucks on the drake


Demacia!

It's also stable you frooblets


Also: waah waah, 45M shield boosters. Use them on your tengu later. "But I'm not gonna use a tengu". Please uninstall, thanks.
Targeting
| | | |
| --- | --- | --- |
| | Maximum targets | 8 |
| | Maximum targeting range | 75 km |
| | Scan resolution | 243.75 |
| | Sensor strength | 19 0 0 0 |
Size/Movement
| | | |
| --- | --- | --- |
| | Maximum velocity | 175 |
| | Inertia modifier | 0.432 |
| | Signature radius | 307.82 m |
| | Cargo capacity | 450 m3 |
Systems
| | | |
| --- | --- | --- |
| | Capacitor capacity | 3281.25 GJ |
| | Capacitor recharge time | 7 minutes 31 seconds |
| | Powergrid | 672.5 / 1060MW |
| | CPU | 623.25 / 625 tf |
Shields
| | | |
| --- | --- | --- |
| | Shield capacity | 6890.63 |
| | Shield recharge time | 16 minutes |
| | Shield resistances | 0% 50% 85.91% 64% |
Armor
| | | |
| --- | --- | --- |
| | Armor hit points | 4062.5 |
| | Armor resistances | 50% 10% 25% 45% |
Structure
| | | |
| --- | --- | --- |
| | Structure hit points | 4687.5 |
| | Structure resistances | 0% 0% 0% 0% |
| | Drone bandwidth | 25 Mbit/sec |
| | Drone control range | 0 m |
Drones
| | | |
| --- | --- | --- |
| | Drone capacity | 25 m3 |
Download EVEMon Skill Plan
[Drake, Best drake fit evar!!!one]
Power Diagnostic System II
Ballistic Control System II
Ballistic Control System II
Ballistic Control System II

Kinetic Deflection Field II
Kinetic Deflection Field II
Thermic Dissipation Field II
Gistii B-Type Small Shield Booster
Gistii B-Type Small Shield Booster
Target Painter II

Heavy Missile Launcher II
Heavy Missile Launcher II
Heavy Missile Launcher II
Heavy Missile Launcher II
Heavy Missile Launcher II
Heavy Missile Launcher II
Heavy Missile Launcher II

Medium Warhead Rigor Catalyst I
Medium Warhead Rigor Catalyst I
Medium Core Defense Capacitor Safeguard I


Hobgoblin II

Item
Quantity
Value
Drake
1
57,000,000
Power Diagnostic System II
1
599,990
Kinetic Deflection Field II
2
1,350,000
Thermic Dissipation Field II
1
1,748,620
Heavy Missile Launcher II
7
1,000,000
Hobgoblin II
1
299,999
Gistii B-Type Small Shield Booster
2
10,000,000
Target Painter II
1
655,000
Ballistic Control System II
3
877,500
Medium Warhead Rigor Catalyst I
2
1,977,800
Medium Core Defense Capacitor Safeguard I
1
97,500
Total
96,689,209