Cheap T2 Fleet Pvp Tengu
0
0
1,461 Views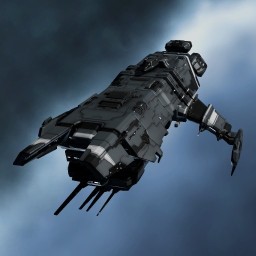 Modulename
So this v2 of my tengu fit for all the people that dont want to spend more money than necesseary. Again this is not meant for solo pvp, but for fleet pvp wiht shield and tackler suppport.
Now here are the stats (all skills lvl V)
Shieldresis:79.11%-86.42%-77.36%-90.94%
17'395 shield HP
86'276 EHP
With Trauma Fury: 630 DPS @ 117km
with Caldari Trauma: 565 DPS @ 130km
Cap stable @ 65.4%
max Speed: 632m/s--843m/s overheated
If you dont have the skills or want some more ehp, you can switch one of the bcu with a pds.
Here my other Tengu fit:
http://eve.battleclinic.com/loadout/59274-Relatively-cheap-Fleet-PvP-Tengu.html
Pls rate and comment
Targeting
| | | |
| --- | --- | --- |
| | Maximum targets | 5 |
| | Maximum targeting range | 117.1875 km |
| | Scan resolution | 293.75 |
| | Sensor strength | 35 0 0 0 |
Size/Movement
| | | |
| --- | --- | --- |
| | Maximum velocity | 619.96 |
| | Inertia modifier | 0.26123 |
| | Signature radius | 214.11 m |
| | Cargo capacity | 0 m3 |
Systems
| | | |
| --- | --- | --- |
| | Capacitor capacity | 2070.31 GJ |
| | Capacitor recharge time | 5 minutes 18 seconds |
| | Powergrid | 734.5 / 750MW |
| | CPU | 605.5 / 635 tf |
Shields
| | | |
| --- | --- | --- |
| | Shield capacity | 16682.1 |
| | Shield recharge time | 30 minutes 30 seconds |
| | Shield resistances | 79.11% 77.36% 86.42% 90.94% |
Armor
| | | |
| --- | --- | --- |
| | Armor hit points | 3250 |
| | Armor resistances | 57.5% 23.5% 68.13% 88.31% |
Structure
| | | |
| --- | --- | --- |
| | Structure hit points | 2076.25 |
| | Structure resistances | 60% 60% 60% 60% |
| | Drone bandwidth | 0 Mbit/sec |
| | Drone control range | 0 m |
Drones
| | | |
| --- | --- | --- |
| | Drone capacity | 0 m3 |
Download EVEMon Skill Plan
[Tengu, Cheap T2 Fleet Pvp Tengu]
Damage Control II
Ballistic Control System II
Ballistic Control System II
Ballistic Control System II

Adaptive Invulnerability Field II
Adaptive Invulnerability Field II
EM Ward Amplifier II
EM Ward Amplifier II
Large F-S9 Regolith Compact Shield Extender
10MN Afterburner II

Heavy Missile Launcher II
Heavy Missile Launcher II
Heavy Missile Launcher II
Heavy Missile Launcher II
Heavy Missile Launcher II
Heavy Missile Launcher II

Medium Core Defense Field Extender I
Medium Core Defense Field Extender I
Medium Core Defense Field Extender I

Tengu Defensive - Supplemental Screening
Tengu Electronics - Dissolution Sequencer
Tengu Propulsion - Fuel Catalyst
Tengu Offensive - Accelerated Ejection Bay
Tengu Engineering - Augmented Capacitor Reservoir


Item
Quantity
Value
Tengu
1
193,248,000
Damage Control II
1
501,090
Adaptive Invulnerability Field II
2
1,728,000
Heavy Missile Launcher II
6
1,100,000
EM Ward Amplifier II
2
736,105
Scourge Fury Heavy Missile
1
396
Large F-S9 Regolith Compact Shield Extender
1
60,010
10MN Afterburner II
1
1,999,000
Ballistic Control System II
3
850,012
Caldari Navy Scourge Heavy Missile
1
1,200
Tengu Defensive - Supplemental Screening
1
53,999,000
Tengu Electronics - Dissolution Sequencer
1
57,355,000
Tengu Propulsion - Fuel Catalyst
1
57,650,000
Tengu Offensive - Accelerated Ejection Bay
1
57,698,900
Tengu Engineering - Augmented Capacitor Reservoir
1
59,595,000
Medium Core Defense Field Extender I
3
1
Total
496,185,844