Harbinger: Level 2-3 mission harbi
0
0
1,786 Views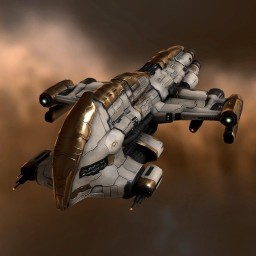 Modulename

Changed it up regarding feed back, dropped the tractor beam for a seventh gun, added n-type hardeners and also added another rig slot




Just a ship build I am playing around in for my mission running I am starting in.

You could replace one of the low slots with what ever for more tank or more dps (Another heat sink) depending.

Thoughts?
Targeting
| | | |
| --- | --- | --- |
| | Maximum targets | 6 |
| | Maximum targeting range | 68.75 km |
| | Scan resolution | 262.5 |
| | Sensor strength | 0 0 0 17 |
Size/Movement
| | | |
| --- | --- | --- |
| | Maximum velocity | 441.05 |
| | Inertia modifier | 0.46575 |
| | Signature radius | 270 m |
| | Cargo capacity | 375 m3 |
Systems
| | | |
| --- | --- | --- |
| | Capacitor capacity | 3906.25 GJ |
| | Capacitor recharge time | 4 minutes 28 seconds |
| | Powergrid | 1387.7 / 1781.25MW |
| | CPU | 422 / 468.75 tf |
Shields
| | | |
| --- | --- | --- |
| | Shield capacity | 3750 |
| | Shield recharge time | 17 minutes 30 seconds |
| | Shield resistances | 0% 50% 40% 20% |
Armor
| | | |
| --- | --- | --- |
| | Armor hit points | 6250 |
| | Armor resistances | 85.86% 20% 25% 35% |
Structure
| | | |
| --- | --- | --- |
| | Structure hit points | 5625 |
| | Structure resistances | 0% 0% 0% 0% |
| | Drone bandwidth | 50 Mbit/sec |
| | Drone control range | 0 m |
Drones
| | | |
| --- | --- | --- |
| | Drone capacity | 75 m3 |
Download EVEMon Skill Plan
[Harbinger, Harbinger: Level 2-3 mission harbi ]
Heat Sink II
Heat Sink II
Heat Sink II
Medium Armor Repairer II
Prototype Armor EM Hardener I
Prototype Armor EM Hardener I

Cap Recharger II
Cap Recharger II
Cap Recharger II
10MN Afterburner I

Heavy Pulse Laser I
Heavy Pulse Laser I
Heavy Pulse Laser I
Heavy Pulse Laser I
Heavy Pulse Laser I
Heavy Pulse Laser I
Heavy Pulse Laser I
Salvager I

Medium Auxiliary Nano Pump I
Medium Auxiliary Nano Pump I
Medium Capacitor Control Circuit I


Hobgoblin II

Item
Quantity
Value
Harbinger
1
53,200,000
Radio M
1
1,004
Standard M
1
10
Gamma M
1
8
Multifrequency M
1
1,000
Heavy Pulse Laser I
7
290,000
Cap Recharger II
3
473,000
Heat Sink II
3
735,000
Hobgoblin II
1
305,080
Medium Armor Repairer II
1
1,038,960
10MN Afterburner I
1
73
Prototype Armor EM Hardener I
2
145,000
Salvager I
1
59,998
Medium Auxiliary Nano Pump I
2
2,547,500
Medium Capacitor Control Circuit I
1
1,677,500
Total
67,322,633