Tengu: PvP
0
2
181 Views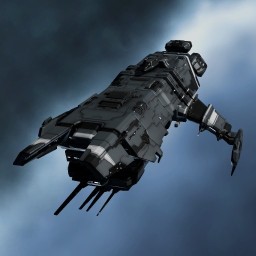 Modulename
DPS - 595.6
Resists 57/84/78/90
EHP - 29467
Cap lasts 6:50 with the Warp Dist running. 37% Stable without.

Tank Ability 626 DPS

This also works good as a mission runner if you take off the Warp Dist and add a passive T2 shield resist. Pick the correct one for the NPC rats and you are set.

If you have a extra billion isk laying around the A-Type Shield Booster get the Tank up over 850 dps.
Targeting
| | | |
| --- | --- | --- |
| | Maximum targets | 5 |
| | Maximum targeting range | 117.1875 km |
| | Scan resolution | 293.75 |
| | Sensor strength | 35 0 0 0 |
Size/Movement
| | | |
| --- | --- | --- |
| | Maximum velocity | 617.64 |
| | Inertia modifier | 0.26123 |
| | Signature radius | 164.34 m |
| | Cargo capacity | 0 m3 |
Systems
| | | |
| --- | --- | --- |
| | Capacitor capacity | 2887.5 GJ |
| | Capacitor recharge time | 3 minutes 38 seconds |
| | Powergrid | 511.5 / 1093.13MW |
| | CPU | 594.25 / 635 tf |
Shields
| | | |
| --- | --- | --- |
| | Shield capacity | 4790.63 |
| | Shield recharge time | 18 minutes 38 seconds |
| | Shield resistances | 57.11% 74.13% 84.48% 89.65% |
Armor
| | | |
| --- | --- | --- |
| | Armor hit points | 3062.5 |
| | Armor resistances | 50% 37% 62.5% 86.25% |
Structure
| | | |
| --- | --- | --- |
| | Structure hit points | 2076.25 |
| | Structure resistances | 0% 0% 0% 0% |
| | Drone bandwidth | 0 Mbit/sec |
| | Drone control range | 0 m |
Drones
| | | |
| --- | --- | --- |
| | Drone capacity | 0 m3 |
Download EVEMon Skill Plan
[Tengu, Tengu: PvP ]
Power Diagnostic System II
Ballistic Control System II
Ballistic Control System II
Ballistic Control System II
Ballistic Control System II

Adaptive Invulnerability Field II
Adaptive Invulnerability Field II
Domination Warp Disruptor
Republic Fleet 10MN Afterburner
Pithum C-Type Medium Shield Booster
Shield Boost Amplifier II

Caldari Navy Heavy Assault Missile Launcher
Caldari Navy Heavy Assault Missile Launcher
Caldari Navy Heavy Assault Missile Launcher
Caldari Navy Heavy Assault Missile Launcher
Caldari Navy Heavy Assault Missile Launcher

Medium Anti-Explosive Pump I
Medium Anti-EM Screen Reinforcer I
Medium Core Defense Operational Solidifier I

Tengu Defensive - Amplification Node
Tengu Electronics - Dissolution Sequencer
Tengu Propulsion - Fuel Catalyst
Tengu Offensive - Accelerated Ejection Bay
Tengu Engineering - Capacitor Regeneration Matrix


Item
Quantity
Value
Tengu
1
190,000,000
Power Diagnostic System II
1
599,990
Adaptive Invulnerability Field II
2
1,749,000
Domination Warp Disruptor
1
145,726,000
Republic Fleet 10MN Afterburner
1
56,517,100
Pithum C-Type Medium Shield Booster
1
53,190,000
Ballistic Control System II
4
877,500
Shield Boost Amplifier II
1
749,498
Caldari Navy Nova Heavy Assault Missile
1
900
Caldari Navy Inferno Heavy Assault Missile
1
726
Caldari Navy Scourge Heavy Assault Missile
1
986
Caldari Navy Mjolnir Heavy Assault Missile
1
726
Caldari Navy Heavy Assault Missile Launcher
5
65,100,000
Tengu Defensive - Amplification Node
1
51,000
Tengu Electronics - Dissolution Sequencer
1
57,000,000
Tengu Propulsion - Fuel Catalyst
1
46,000,000
Tengu Offensive - Accelerated Ejection Bay
1
46,390,000
Tengu Engineering - Capacitor Regeneration Matrix
1
54,302,300
Medium Anti-Explosive Pump I
1
1,849,990
Medium Anti-EM Screen Reinforcer I
1
165,119
Medium Core Defense Operational Solidifier I
1
1,750,000
Total
986,802,334