Apocalypse: Cheap Mission Apoc
0
0
724 Views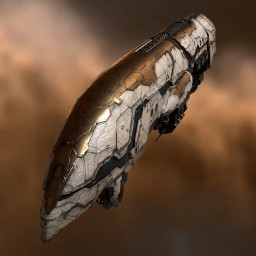 Modulename
OK, so its my first time setting up a serious armour tanking ship, so I trained for Amarr, because I like Bananas.
Im a shield guy, so looking for abit of input here.
Stats:
Dps:
Multi: 515 (674 w/ Hammer IIs)
Standard: 343 (502 w/ Hammer IIs)
Yes, when I get round to it, ill train t2 large pulse.
Tank:
Vs Serp/Guristas: 501 Stable w/Multi
Vs Sansha: 610 Stable w/Multi
If i was fighting Angels, id use a Shield ship.
So, ideas? am i doin it right?
Too much tank and not enough gank?
Ofc, ill upgrade to a Abaddon when i can be bothered, but i like the range bonus. so :-)
(Rat damage types according to:
http://www.ogrank.com/content/view/698/59/
)
(Screen from Serp tank)
Cheers
Count
Targeting
| | | |
| --- | --- | --- |
| | Maximum targets | 7 |
| | Maximum targeting range | 91.25 km |
| | Scan resolution | 118.75 |
| | Sensor strength | 0 0 0 20 |
Size/Movement
| | | |
| --- | --- | --- |
| | Maximum velocity | 148.31 |
| | Inertia modifier | 0.08033 |
| | Signature radius | 380 m |
| | Cargo capacity | 675 m3 |
Systems
| | | |
| --- | --- | --- |
| | Capacitor capacity | 8750 GJ |
| | Capacitor recharge time | 4 minutes 37 seconds |
| | Powergrid | 20080 / 26250MW |
| | CPU | 563.75 / 675 tf |
Shields
| | | |
| --- | --- | --- |
| | Shield capacity | 7500 |
| | Shield recharge time | 31 minutes 15 seconds |
| | Shield resistances | 0% 50% 40% 20% |
Armor
| | | |
| --- | --- | --- |
| | Armor hit points | 8750 |
| | Armor resistances | 50% 20% 82.38% 84.73% |
Structure
| | | |
| --- | --- | --- |
| | Structure hit points | 8750 |
| | Structure resistances | 0% 0% 0% 0% |
| | Drone bandwidth | 50 Mbit/sec |
| | Drone control range | 0 m |
Drones
| | | |
| --- | --- | --- |
| | Drone capacity | 75 m3 |
Download EVEMon Skill Plan
[Apocalypse, Apocalypse: Cheap Mission Apoc]
Heat Sink II
Heat Sink II
Large Armor Repairer II
Armor Kinetic Hardener II
Armor Kinetic Hardener II
Armor Thermic Hardener II
Armor Thermic Hardener II

Cap Recharger II
Cap Recharger II
Cap Recharger II
Optical Tracking Computer I

Mega Modulated Pulse Energy Beam I
Mega Modulated Pulse Energy Beam I
Mega Modulated Pulse Energy Beam I
Mega Modulated Pulse Energy Beam I
Mega Modulated Pulse Energy Beam I
Mega Modulated Pulse Energy Beam I
Mega Modulated Pulse Energy Beam I
Mega Modulated Pulse Energy Beam I

Large Auxiliary Nano Pump I
Large Capacitor Control Circuit I
Large Capacitor Control Circuit I


Hammerhead II
Hobgoblin II

Item
Quantity
Value
Apocalypse
1
177,010,000
Standard L
1
1,001
Multifrequency L
1
12,000
Cap Recharger II
3
473,000
Hammerhead II
1
725,965
Heat Sink II
2
735,000
Hobgoblin II
1
305,080
Large Armor Repairer II
1
1,198,170
Optical Tracking Computer I
1
12,101
Mega Modulated Pulse Energy Beam I
8
339,442
Armor Kinetic Hardener II
2
1,500,000
Armor Thermic Hardener II
2
1,576,500
Large Auxiliary Nano Pump I
1
10,019,500
Large Capacitor Control Circuit I
2
8,648,990
Tracking Speed Script
1
4,001
Total
218,343,334