Amarr Mission Coercer Loadout
2
0
151 Views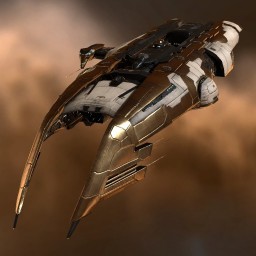 Modulename
An excellent ship loadout containing no expensive parts that excels at L1 and L2 missions in Amarr space.

For some missions you will want to swap out the energized plate to suit the NPCs you are facing. For instance Reactive plate against Minmatar NPCs.

With standard laser crystals your effective engagement range is from about 2km to 18 or so, with moderate skills. For missions with missile-using enemies consider switching to a longer-ranged crystal to avoid them taking pot shots while you get into position.
Targeting
| | | |
| --- | --- | --- |
| | Maximum targets | 6 |
| | Maximum targeting range | 37.5 km |
| | Scan resolution | 656.25 |
| | Sensor strength | 0 0 0 10 |
Size/Movement
| | | |
| --- | --- | --- |
| | Maximum velocity | 318.75 |
| | Inertia modifier | 1.86975 |
| | Signature radius | 62 m |
| | Cargo capacity | 375 m3 |
Systems
| | | |
| --- | --- | --- |
| | Capacitor capacity | 875 GJ |
| | Capacitor recharge time | 4 minutes 4 seconds |
| | Powergrid | 95.4 / 106.25MW |
| | CPU | 196 / 210 tf |
Shields
| | | |
| --- | --- | --- |
| | Shield capacity | 875 |
| | Shield recharge time | 7 minutes 48 seconds |
| | Shield resistances | 0% 50% 40% 20% |
Armor
| | | |
| --- | --- | --- |
| | Armor hit points | 1125 |
| | Armor resistances | 70.31% 20% 25% 61.41% |
Structure
| | | |
| --- | --- | --- |
| | Structure hit points | 1000 |
| | Structure resistances | 0% 0% 0% 0% |
| | Drone bandwidth | 0 Mbit/sec |
| | Drone control range | 0 m |
Drones
| | | |
| --- | --- | --- |
| | Drone capacity | 0 m3 |
Download EVEMon Skill Plan
[Coercer, Amarr Mission Coercer Loadout]
Small Armor Repairer I
Heat Sink I
Energized EM Membrane I
Energized Thermic Membrane I

'Basic' Capacitor Recharger
Empty

Small Focused Beam Laser I
Small Focused Beam Laser I
Small Focused Beam Laser I
Small Focused Beam Laser I
Small Focused Beam Laser I
Small Focused Beam Laser I
Small Focused Beam Laser I
Small Focused Beam Laser I

Empty
Empty
Empty



Item
Quantity
Value
Coercer
1
1,141,170
Standard S
1
502
'Basic' Capacitor Recharger
1
463,840
Small Focused Beam Laser I
8
37,399
Small Armor Repairer I
1
1,517
Heat Sink I
1
50,000
Energized EM Membrane I
1
141,819
Energized Thermic Membrane I
1
50,000
Total
2,148,038