Tengu: Redbull 6xT2 Ganglink Booster

0
1
1,843 Views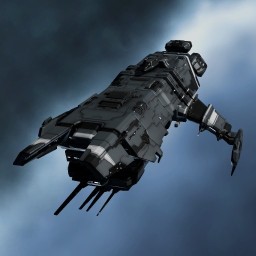 Modulename
Implants Needed:

The only crucial implant you will need would be the Geno CA-2 (unless you want to shell out mad isk on faction co-pros).

Mix and match the Links as you see fit. In this game speed and range are my two favorite things, I run the skirmish mindlink since the ship gets an inherent bonus to siege links from its subsystem.

Stats:

-Siege: Shield
+23.44% resistance
-23.44% duration on rep cycle
-23.44% capacitor need for rep cycle

-Skirmish: Tackle/Speed
+39.34% tackle range
*t2 disruptor range 33.5km / 40.1km heat
*t2 web range 13.9km / 18.1km heat
+28.1% Speed

-Information: Sensor
The info link gives a 26.1% sensor strength increase, a nice bit of insurance vs ecm.

Redbull. Gives you wings!




Targeting
| | | |
| --- | --- | --- |
| | Maximum targets | 5 |
| | Maximum targeting range | 117.1875 km |
| | Scan resolution | 293.75 |
| | Sensor strength | 35 0 0 0 |
Size/Movement
| | | |
| --- | --- | --- |
| | Maximum velocity | 212.5 |
| | Inertia modifier | 0.26123 |
| | Signature radius | 157 m |
| | Cargo capacity | 0 m3 |
Systems
| | | |
| --- | --- | --- |
| | Capacitor capacity | 2750 GJ |
| | Capacitor recharge time | 3 minutes 59 seconds |
| | Powergrid | 915 / 1500.21MW |
| | CPU | 1080 / 1059.86 tf |
Shields
| | | |
| --- | --- | --- |
| | Shield capacity | 4187.5 |
| | Shield recharge time | 20 minutes 22 seconds |
| | Shield resistances | 0% 50% 70% 80% |
Armor
| | | |
| --- | --- | --- |
| | Armor hit points | 2812.5 |
| | Armor resistances | 50% 10% 62.5% 86.25% |
Structure
| | | |
| --- | --- | --- |
| | Structure hit points | 2076.25 |
| | Structure resistances | 0% 0% 0% 0% |
| | Drone bandwidth | 0 Mbit/sec |
| | Drone control range | 0 m |
Drones
| | | |
| --- | --- | --- |
| | Drone capacity | 0 m3 |
Download EVEMon Skill Plan
[Tengu, Tengu: Redbull 6xT2 Ganglink Booster]
Co-Processor II
Co-Processor II
Co-Processor II
Co-Processor II
Dread Guristas Co-Processor

Command Processor I
Command Processor I
Command Processor I
Command Processor I
Command Processor I

Information Warfare Link - Sensor Integrity II
Siege Warfare Link - Active Shielding II
Siege Warfare Link - Shield Efficiency II
Siege Warfare Link - Shield Harmonizing II
Skirmish Warfare Link - Interdiction Maneuvers II
Skirmish Warfare Link - Rapid Deployment II

Medium Ancillary Current Router I
Medium Ancillary Current Router II
Medium Ancillary Current Router II

Tengu Defensive - Warfare Processor
Tengu Electronics - Dissolution Sequencer
Tengu Propulsion - Fuel Catalyst
Tengu Offensive - Accelerated Ejection Bay
Tengu Engineering - Capacitor Regeneration Matrix


Item
Quantity
Value
Tengu
1
193,248,000
Co-Processor II
4
837,000
Information Warfare Link - Sensor Integrity II
1
2,100,010
Siege Warfare Link - Active Shielding II
1
2,528,460
Siege Warfare Link - Shield Efficiency II
1
1,700,030
Siege Warfare Link - Shield Harmonizing II
1
3,200,000
Skirmish Warfare Link - Interdiction Maneuvers II
1
1,333,680
Skirmish Warfare Link - Rapid Deployment II
1
1,985,980
Command Processor I
5
400,000
Dread Guristas Co-Processor
1
71,000,000
Tengu Defensive - Warfare Processor
1
46,650,300
Tengu Electronics - Dissolution Sequencer
1
57,355,000
Tengu Propulsion - Fuel Catalyst
1
57,650,000
Tengu Offensive - Accelerated Ejection Bay
1
57,698,900
Tengu Engineering - Capacitor Regeneration Matrix
1
56,080,000
Medium Ancillary Current Router I
1
4,830,450
Medium Ancillary Current Router II
2
33,365,000
Total
629,438,810