Level 4 mission Deimos
1
0
255 Views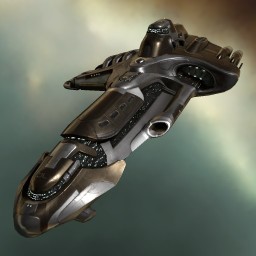 Modulename
Before you say "You can use MWD in missions" let me explain that it has been changed that you can in fact use MWD in missions (not all IE Recon...). I used this in Serpentis Extravaganza Level 4 and melted all the battleships no problem, got through the mission in about 20 minutes.
(This is fit to fight Serpentis, hardeners changed per rat type)
All level 4 Stats:
-Tank: 475 vs Serpentis
-DPS: 811
Strategy:
1. Turn on MWD and approach rat
2. Turn off MWD when within range and orbit rat at 2,000km
3. Turn off MWD and turn on repper
4. Turn on blasters and send drones after smaller ships
5. Rinse... Repeat...
Don't say "Megathron or Dominix will do better" Unless you have T2 Rails with high skills you won't be able to match that DPS and tank even close. It is much easier to train T2 Medium blasters and it costs about the same as a BS and plus it is much faster warping in/out and to new missions etc... so over time it saves ISK/hour. Also being webbed is no problem because you just let drones loose on the webber and make short work of them, also you tank 475 DPS so you can almost just tank sitting still...
Enjoy
Targeting
| | | |
| --- | --- | --- |
| | Maximum targets | 6 |
| | Maximum targeting range | 106.25 km |
| | Scan resolution | 337.5 |
| | Sensor strength | 0 0 22 0 |
Size/Movement
| | | |
| --- | --- | --- |
| | Maximum velocity | 1941.37 |
| | Inertia modifier | 0.32063 |
| | Signature radius | 900 m |
| | Cargo capacity | 415 m3 |
Systems
| | | |
| --- | --- | --- |
| | Capacitor capacity | 1312.5 GJ |
| | Capacitor recharge time | 1 minutes 18 seconds |
| | Powergrid | 1143.5 / 1312.5MW |
| | CPU | 412.25 / 450 tf |
Shields
| | | |
| --- | --- | --- |
| | Shield capacity | 1500 |
| | Shield recharge time | 15 minutes 37 seconds |
| | Shield resistances | 0% 50% 85% 60% |
Armor
| | | |
| --- | --- | --- |
| | Armor hit points | 2625 |
| | Armor resistances | 50% 10% 92.69% 92.37% |
Structure
| | | |
| --- | --- | --- |
| | Structure hit points | 3187.5 |
| | Structure resistances | 0% 0% 0% 0% |
| | Drone bandwidth | 50 Mbit/sec |
| | Drone control range | 0 m |
Drones
| | | |
| --- | --- | --- |
| | Drone capacity | 50 m3 |
Download EVEMon Skill Plan
[Deimos, Level 4 mission Deimos]
Medium Armor Repairer II
Magnetic Field Stabilizer II
Magnetic Field Stabilizer II
Armor Kinetic Hardener II
Armor Thermic Hardener II
Armor Thermic Hardener II

Cap Recharger II
Cap Recharger II
50MN Cold-Gas Enduring Microwarpdrive
Empty

Heavy Neutron Blaster II
Heavy Neutron Blaster II
Heavy Neutron Blaster II
Heavy Neutron Blaster II
Heavy Neutron Blaster II
Small Tractor Beam I

Medium Capacitor Control Circuit I
Medium Capacitor Control Circuit I


Hammerhead II

Item
Quantity
Value
Deimos
1
175,000,000
Cap Recharger II
2
473,000
Hammerhead II
1
725,965
Heavy Neutron Blaster II
5
1,629,940
Medium Armor Repairer II
1
1,038,960
50MN Cold-Gas Enduring Microwarpdrive
1
1
Magnetic Field Stabilizer II
2
899,995
Armor Kinetic Hardener II
1
1,500,000
Armor Thermic Hardener II
2
1,576,500
Void M
1
83
Small Tractor Beam I
1
1,700,000
Medium Capacitor Control Circuit I
2
1,677,500
Total
197,368,699