Talos fit
1
4
13,752 Views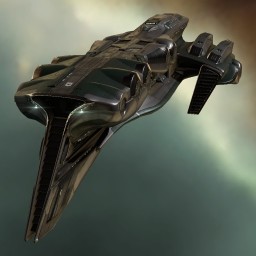 Modulename
I designed this fit to sit around 200k off a gate and just chill. I would probably switch one of the rails for the improved cloak but just to damn lazy to do that. Anyhow, I wanted one with a tank just in case something goes down. So here's the stats:

EHP: 24.6k
*Resistances*
EM: 86.0%
TH: 63.5%
Kin: 63.5%
Exp: 49.4%

DPS: 230 w/ Spike ammo gives you that DPS, but you have to use it for the range. If you switch to antimatter it's a DPS boost, but I'm going for volley anyhow.

Drones: 80.5
311 Total DPS
Volley: 1745

Scan Res: 442mm
Range: 250km

With a 7s align time it's recommend you align once you warp in. I also used the Hybrid Adjuster to make up for no mag stabs installed, and the sub-controller just for lock on times... I originally had an armor rep and a few cap-rechargers and came to the conclusion that a buffer is better. So I swapped it for an EANM II and the two re-chargers for Sensor boosters and split the charges between scan res and target range.

Optimally I would use this along side a tackler and maybe another close range ship just in case you get someone close. Though at over 200k out, why the hell didn't you warp out anyhow?
Targeting
| | | |
| --- | --- | --- |
| | Maximum targets | 7 |
| | Maximum targeting range | 182.21396 km |
| | Scan resolution | 546.64 |
| | Sensor strength | 0 0 20 0 |
Size/Movement
| | | |
| --- | --- | --- |
| | Maximum velocity | 275 |
| | Inertia modifier | 0.30375 |
| | Signature radius | 220 m |
| | Cargo capacity | 600 m3 |
Systems
| | | |
| --- | --- | --- |
| | Capacitor capacity | 3875 GJ |
| | Capacitor recharge time | 9 minutes 41 seconds |
| | Powergrid | 16778 / 1375MW |
| | CPU | 650 / 450 tf |
Shields
| | | |
| --- | --- | --- |
| | Shield capacity | 2187.5 |
| | Shield recharge time | 17 minutes 30 seconds |
| | Shield resistances | 12.5% 56.25% 47.5% 30% |
Armor
| | | |
| --- | --- | --- |
| | Armor hit points | 2362.5 |
| | Armor resistances | 87.17% 55.09% 67.57% 67.57% |
Structure
| | | |
| --- | --- | --- |
| | Structure hit points | 2700 |
| | Structure resistances | 60% 60% 60% 60% |
| | Drone bandwidth | 25 Mbit/sec |
| | Drone control range | 0 m |
Drones
| | | |
| --- | --- | --- |
| | Drone capacity | 25 m3 |
Download EVEMon Skill Plan
[Talos, Talos fit]
Damage Control II
Medium Armor Repairer II
Energized Adaptive Nano Membrane II
Energized Adaptive Nano Membrane II
Armor EM Hardener II

Sensor Booster II
Sensor Booster II
Sensor Booster II
Sensor Booster II

425mm Railgun II
425mm Railgun II
425mm Railgun II
425mm Railgun II
425mm Railgun II
425mm Railgun II
425mm Railgun II
425mm Railgun II

Medium Targeting System Subcontroller I
Medium Hybrid Metastasis Adjuster I
Medium Hybrid Metastasis Adjuster I


Hobgoblin II

Item
Quantity
Value
Talos
1
77,805,000
Antimatter Charge L
1
185
Sensor Booster II
4
990,000
Damage Control II
1
501,090
Hobgoblin II
1
305,080
425mm Railgun II
8
3,849,810
Medium Armor Repairer II
1
1,038,960
Energized Adaptive Nano Membrane II
2
665,000
Armor EM Hardener II
1
1,598,920
Spike L
1
198
Targeting Range Script
1
3,639
Scan Resolution Script
1
12,634
Medium Targeting System Subcontroller I
1
1,499,000
Medium Hybrid Metastasis Adjuster I
2
300,000
Total
119,453,186