Oracle Mission / PvE Fit
3
8
17,581 Views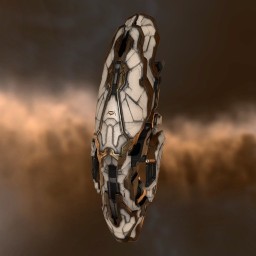 Modulename
Fairly basic fit I threw together on my new oracle. There's no tier 2 ATM due to skill training.

I'd appreciate any constructive criticism provided. (Especially with regard to the tracking computer in mid and the Chain-mail's in bot which I am unsure about.

The build WILL fit with a few levels in the correct skills to boost the Grid and CPU.
Targeting
| | | |
| --- | --- | --- |
| | Maximum targets | 6 |
| | Maximum targeting range | 81.25 km |
| | Scan resolution | 275 |
| | Sensor strength | 0 0 0 18 |
Size/Movement
| | | |
| --- | --- | --- |
| | Maximum velocity | 1436.11 |
| | Inertia modifier | 0.33413 |
| | Signature radius | 1260 m |
| | Cargo capacity | 500 m3 |
Systems
| | | |
| --- | --- | --- |
| | Capacitor capacity | 3773.44 GJ |
| | Capacitor recharge time | 9 minutes 17 seconds |
| | Powergrid | 18277 / 1718.75MW |
| | CPU | 506 / 431.25 tf |
Shields
| | | |
| --- | --- | --- |
| | Shield capacity | 1968.75 |
| | Shield recharge time | 17 minutes 30 seconds |
| | Shield resistances | 11.5% 55.75% 46.9% 29.2% |
Armor
| | | |
| --- | --- | --- |
| | Armor hit points | 2700 |
| | Armor resistances | 87.84% 31.2% 35.5% 44.1% |
Structure
| | | |
| --- | --- | --- |
| | Structure hit points | 2475 |
| | Structure resistances | 58% 58% 58% 58% |
| | Drone bandwidth | 0 Mbit/sec |
| | Drone control range | 0 m |
Drones
| | | |
| --- | --- | --- |
| | Drone capacity | 0 m3 |
Download EVEMon Skill Plan
[Oracle, Oracle Mission / PvE Fit]
Heat Sink I
Heat Sink I
Medium Automated Carapace Restoration
Internal Force Field Array I
Upgraded Armor EM Hardener I
Upgraded Armor EM Hardener I

Tracking Computer I
Fleeting Propulsion Inhibitor I
50MN Microwarpdrive I

Mega Modulated Pulse Energy Beam I
Mega Modulated Pulse Energy Beam I
Mega Modulated Pulse Energy Beam I
Mega Modulated Pulse Energy Beam I
Mega Modulated Pulse Energy Beam I
Mega Modulated Pulse Energy Beam I
Mega Modulated Pulse Energy Beam I
Mega Modulated Pulse Energy Beam I

Medium Capacitor Control Circuit I
Medium Semiconductor Memory Cell I
Medium Algid Energy Administrations Unit I



Item
Quantity
Value
Oracle
1
79,075,000
Tracking Computer I
1
126
Heat Sink I
2
50,000
Fleeting Propulsion Inhibitor I
1
1,920,010
Medium Automated Carapace Restoration
1
29
Internal Force Field Array I
1
7,100,000
Mega Modulated Pulse Energy Beam I
8
339,442
50MN Microwarpdrive I
1
200,000
Upgraded Armor EM Hardener I
2
111,301
Medium Capacitor Control Circuit I
1
1,677,500
Medium Semiconductor Memory Cell I
1
3,085,000
Medium Algid Energy Administrations Unit I
1
3,700
Total
96,099,503