Catalyst: 700 DPS Suicide Gank
52
0
80,372 Views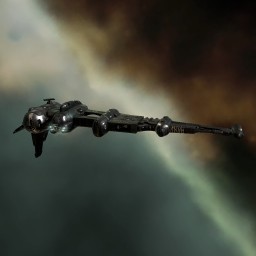 Modulename
With insurance payout no longer given when concord is involved, a new alternative is needed.

What I have here is a catalyst that is capable of putting out over 700 DPS overheated with max skills and implants. For the price of a 8-9 million, this is the best bang per buck you can get as a suicide ganking ship.

You can increase your dps by 50 by using neutron blasters, but requires AWU V and Hybrid Rigging V. You won't have any fitting to put anything else on.

Overall Ions Blasters are the way to go.

Tech 2 blasters are recommended since void provides a significant increase over faction ammo.

Even without implants this deals a good amount of hurt:

Using Void ammo:

With Neutron Blasters

Without implants:
706 DPS
1284 Volley

With implants:
776 DPS
1416 Volley.

With Ion Blasters

Without implants:

663 DPS
1032 volley

With Implants:

729 DPS
1138 Volley

While I am uncertain if this can take out a hulk solo, I know for sure that mackinaws and lower will be in a world of pain.
Targeting
| | | |
| --- | --- | --- |
| | Maximum targets | 7 |
| | Maximum targeting range | 41.25 km |
| | Scan resolution | 625 |
| | Sensor strength | 0 0 11 0 |
Size/Movement
| | | |
| --- | --- | --- |
| | Maximum velocity | 331.25 |
| | Inertia modifier | 1.863 |
| | Signature radius | 68 m |
| | Cargo capacity | 450 m3 |
Systems
| | | |
| --- | --- | --- |
| | Capacitor capacity | 812.5 GJ |
| | Capacitor recharge time | 4 minutes 22 seconds |
| | Powergrid | 55.4 / 87.5MW |
| | CPU | 210 / 222.5 tf |
Shields
| | | |
| --- | --- | --- |
| | Shield capacity | 937.5 |
| | Shield recharge time | 7 minutes 48 seconds |
| | Shield resistances | 0% 50% 40% 20% |
Armor
| | | |
| --- | --- | --- |
| | Armor hit points | 1000 |
| | Armor resistances | 50% 10% 35% 35% |
Structure
| | | |
| --- | --- | --- |
| | Structure hit points | 1125 |
| | Structure resistances | 0% 0% 0% 0% |
| | Drone bandwidth | 0 Mbit/sec |
| | Drone control range | 0 m |
Drones
| | | |
| --- | --- | --- |
| | Drone capacity | 0 m3 |
Download EVEMon Skill Plan
[Catalyst, Catalyst: 700 DPS Suicide Gank]
Magnetic Field Stabilizer II
Magnetic Field Stabilizer II
Magnetic Field Stabilizer II

X5 Prototype Engine Enervator
J5b Phased Prototype Warp Scrambler I

Light Ion Blaster II
Light Ion Blaster II
Light Ion Blaster II
Light Ion Blaster II
Light Ion Blaster II
Light Ion Blaster II
Light Ion Blaster II
Light Ion Blaster II

Small Hybrid Burst Aerator I
Small Hybrid Collision Accelerator I
Empty


Hobgoblin II

Item
Quantity
Value
Catalyst
1
1,179,900
Hobgoblin II
1
305,080
Light Ion Blaster II
8
599,998
X5 Prototype Engine Enervator
1
315,420
J5b Phased Prototype Warp Scrambler I
1
50
Magnetic Field Stabilizer II
3
899,995
Void S
1
35
Small Hybrid Burst Aerator I
1
64,999
Small Hybrid Collision Accelerator I
1
51,999
Total
9,417,452