Retribution: Probably as good as it gets...
6
0
124 Views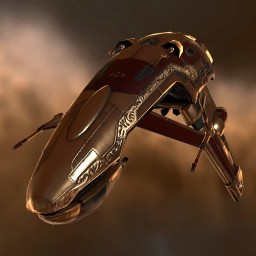 Modulename
This is my idea for a useful fit for the most useless ship in the game.

The idea is to use it for highsec wars to kill ECM drones, since smartbombs + highsec = ffffff.

Sit at 20km+, use scorch and an ECM drone only overview, blap dishonoure drones with your wonderful 200 dps.

Other stats are irrelevant.

Terrible idea, I know. Everything I do is terrible.
Targeting
| | | |
| --- | --- | --- |
| | Maximum targets | 5 |
| | Maximum targeting range | 50 km |
| | Scan resolution | 812.5 |
| | Sensor strength | 0 0 0 12 |
Size/Movement
| | | |
| --- | --- | --- |
| | Maximum velocity | 2316.61 |
| | Inertia modifier | 2.7864 |
| | Signature radius | 210 m |
| | Cargo capacity | 135 m3 |
Systems
| | | |
| --- | --- | --- |
| | Capacitor capacity | 410.16 GJ |
| | Capacitor recharge time | 2 minutes 20 seconds |
| | Powergrid | 58.6 / 70MW |
| | CPU | 174 / 192.5 tf |
Shields
| | | |
| --- | --- | --- |
| | Shield capacity | 395 |
| | Shield recharge time | 7 minutes 48 seconds |
| | Shield resistances | 0% 87.5% 70% 20% |
Armor
| | | |
| --- | --- | --- |
| | Armor hit points | 1523.75 |
| | Armor resistances | 50% 80% 62.5% 35% |
Structure
| | | |
| --- | --- | --- |
| | Structure hit points | 1273.75 |
| | Structure resistances | 0% 0% 0% 0% |
| | Drone bandwidth | 0 Mbit/sec |
| | Drone control range | 0 m |
Drones
| | | |
| --- | --- | --- |
| | Drone capacity | 0 m3 |
Download EVEMon Skill Plan
[Retribution, Retribution: Probably as good as it gets...]
Tracking Enhancer II
Heat Sink II
Heat Sink II
Heat Sink II
Co-Processor II

5MN Y-T8 Compact Microwarpdrive
Empty

Small Focused Pulse Laser II
Small Focused Pulse Laser II
Small Focused Pulse Laser II
Small Focused Pulse Laser II
Empty

Small Algid Energy Administrations Unit I
Small Algid Energy Administrations Unit I



Item
Quantity
Value
Retribution
1
21,750,000
Tracking Enhancer II
1
640,000
Heat Sink II
3
735,000
Small Focused Pulse Laser II
4
555,497
Co-Processor II
1
837,000
5MN Y-T8 Compact Microwarpdrive
1
190,516
Scorch S
1
45,400
Small Algid Energy Administrations Unit I
2
20,508
Total
27,930,919