Scorpion PvP (Small gang, Long range)
8
0
13,974 Views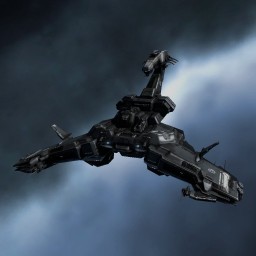 Modulename
Added improvements based on the fantastic comments.

Built for long range gang support.

ECMs should be swapped depending on situation (as if you need to be told). If you know what you're fighting, pick the right racials. If you're going in blind I would suggest just biting the bullet and using multispectral.

Edit 12/31/14: I decided to update this fit upon returning after an extended break. Much more refined for it's intended purpose. Drones = Smart bomb pop, Vehemence first, then Notos. Tackler = Jam, micro jump. Have fun.

Edit 1/3/15: In my new years drunkeness, I forgot to replace the ECCM with ECM burst. No one is going to jam you, so forget about the ECCM module. I dare you to micro jump into the fray and ECM burst. Saved my mate's lives more than once. It has other uses too. Don't activate it in high sec.

Targeting
| | | |
| --- | --- | --- |
| | Maximum targets | 7 |
| | Maximum targeting range | 146.25 km |
| | Scan resolution | 116.19 |
| | Sensor strength | 24 0 0 0 |
Size/Movement
| | | |
| --- | --- | --- |
| | Maximum velocity | 30.7 |
| | Inertia modifier | 0.0783 |
| | Signature radius | 480 m |
| | Cargo capacity | 550 m3 |
Systems
| | | |
| --- | --- | --- |
| | Capacitor capacity | 6875 GJ |
| | Capacitor recharge time | 13 minutes 45 seconds |
| | Powergrid | 6346 / 11250MW |
| | CPU | 693 / 937.5 tf |
Shields
| | | |
| --- | --- | --- |
| | Shield capacity | 7896.88 |
| | Shield recharge time | 31 minutes 15 seconds |
| | Shield resistances | 12.5% 56.25% 47.5% 30% |
Armor
| | | |
| --- | --- | --- |
| | Armor hit points | 19406.25 |
| | Armor resistances | 57.5% 23.5% 36.25% 53.25% |
Structure
| | | |
| --- | --- | --- |
| | Structure hit points | 8125 |
| | Structure resistances | 60% 60% 60% 60% |
| | Drone bandwidth | 75 Mbit/sec |
| | Drone control range | 0 m |
Drones
| | | |
| --- | --- | --- |
| | Drone capacity | 75 m3 |
Download EVEMon Skill Plan
[Scorpion, Scorpion PvP (Small gang Long range)]
Damage Control II
1600mm Rolled Tungsten Compact Plates
1600mm Rolled Tungsten Compact Plates
'Hypnos' Signal Distortion Amplifier I
'Hypnos' Signal Distortion Amplifier I

Large Micro Jump Drive
'Cetus' ECM Shockwave I
F-90 Positional Sensor Subroutines
'Hypnos' Ion Field ECM I
'Hypnos' Multispectral ECM I
Enfeebling Phase Inversion ECM I
BZ-5 Neutralizing Spatial Destabilizer ECM
'Umbra' White Noise ECM

Large 'Vehemence' Shockwave Charge
Large 'Vehemence' Shockwave Charge
Large 'Notos' Explosive Charge I
Large 'Notos' Explosive Charge I
Caldari Navy Cloaking Device

Large Trimark Armor Pump I
Large Particle Dispersion Augmentor I
Large Particle Dispersion Projector I



Item
Quantity
Value
Scorpion
1
164,011,000
Damage Control II
1
501,090
Large Micro Jump Drive
1
1,520,300
'Cetus' ECM Shockwave I
1
6,350
F-90 Positional Sensor Subroutines
1
737,515
Large 'Vehemence' Shockwave Charge
2
305,042
Large 'Notos' Explosive Charge I
2
270,012
1600mm Rolled Tungsten Compact Plates
2
590,000
Caldari Navy Cloaking Device
1
29,090,000
'Hypnos' Ion Field ECM I
1
116,000
'Hypnos' Multispectral ECM I
1
40,018
Enfeebling Phase Inversion ECM I
1
54
BZ-5 Neutralizing Spatial Destabilizer ECM
1
300,000
'Umbra' White Noise ECM
1
3,363
'Hypnos' Signal Distortion Amplifier I
2
52,108
Large Trimark Armor Pump I
1
10,001
Large Particle Dispersion Augmentor I
1
282,661
Large Particle Dispersion Projector I
1
501
Total
199,053,177