Solo Level 4 mission Raven
0
0
166 Views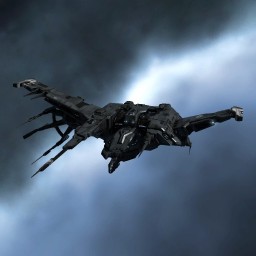 Modulename
This is the fit I plan on using for level 4 missions. It looks like a really good fit to me and is a slight modification of another fit I saw.
With my skills:

Ehp: 49,195
resists: EM-72.4% Thermal-58.6% kenetic-69% Explosive-74.1%
Dps: 367 (with drones)

The capacitor is stable at 37% with just 1 nos running and at 52% with both. And thats with the x-large shield booster running. Thanks to cruise missles if you can target it, you can hit it.
Targeting
| | | |
| --- | --- | --- |
| | Maximum targets | 7 |
| | Maximum targeting range | 93.75 km |
| | Scan resolution | 106.25 |
| | Sensor strength | 22 0 0 0 |
Size/Movement
| | | |
| --- | --- | --- |
| | Maximum velocity | 115.83 |
| | Inertia modifier | 0.081 |
| | Signature radius | 410 m |
| | Cargo capacity | 847.88 m3 |
Systems
| | | |
| --- | --- | --- |
| | Capacitor capacity | 5500 GJ |
| | Capacitor recharge time | 5 minutes 23 seconds |
| | Powergrid | 12487 / 13750MW |
| | CPU | 865 / 937.5 tf |
Shields
| | | |
| --- | --- | --- |
| | Shield capacity | 8750 |
| | Shield recharge time | 31 minutes 15 seconds |
| | Shield resistances | 72.43% 74.13% 68.95% 58.6% |
Armor
| | | |
| --- | --- | --- |
| | Armor hit points | 7250 |
| | Armor resistances | 50% 10% 25% 45% |
Structure
| | | |
| --- | --- | --- |
| | Structure hit points | 6160 |
| | Structure resistances | 0% 0% 0% 0% |
| | Drone bandwidth | 50 Mbit/sec |
| | Drone control range | 0 m |
Drones
| | | |
| --- | --- | --- |
| | Drone capacity | 75 m3 |
Download EVEMon Skill Plan
[Raven, Solo Level 4 mission Raven]
Capacitor Flux Coil II
Expanded Cargohold II
Ballistic Control System II
Ballistic Control System II
Ballistic Control System II

Adaptive Invulnerability Field II
Adaptive Invulnerability Field II
EM Ward Field II
Heavy Capacitor Booster II
X-Large Shield Booster II
'Stalwart' Particle Field Magnifier
Empty

Heavy Diminishing Power System Drain I
Medium Diminishing Power System Drain I
'Arbalest' Cruise Launcher I
'Arbalest' Cruise Launcher I
'Arbalest' Cruise Launcher I
'Arbalest' Cruise Launcher I
'Arbalest' Cruise Launcher I
'Arbalest' Cruise Launcher I

Large Capacitor Control Circuit I
Large Capacitor Control Circuit I
Large Capacitor Control Circuit I


Hammerhead II

Item
Quantity
Value
Raven
1
190,797,000
Mjolnir Cruise Missile
1
260
Scourge Cruise Missile
1
201
Inferno Cruise Missile
1
220
Nova Cruise Missile
1
153
Capacitor Flux Coil II
1
537,000
Expanded Cargohold II
1
450,000
Hammerhead II
1
725,965
Adaptive Invulnerability Field II
2
1,728,000
EM Ward Field II
1
1,417,000
Heavy Capacitor Booster II
1
501
X-Large Shield Booster II
1
1,446,000
Heavy Diminishing Power System Drain I
1
20,000
Medium Diminishing Power System Drain I
1
10,000
'Arbalest' Cruise Launcher I
6
12,502
'Stalwart' Particle Field Magnifier
1
1,140,000
Ballistic Control System II
3
850,012
Large Capacitor Control Circuit I
3
8,648,990
Total
228,572,318