100MN Tengu pvp Buffer tank

33
1
674 Views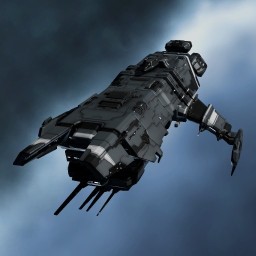 Modulename
I've had a few requests for my fit, so I finally decided to post it on BC. You can swap out a few mods that aren't quite as expensive to still make it work. As it stands:
Implants:
Hardwiring Eifyr and Co. CY-1 +3% velocity
Hardwiring Zainou 'snapshot' zme2000 +5% dmg
Zor's custome Nav Hyper Link +5% AB/MWD speed
Hardwiring Zainou 'Deadeye' ZMS100 3% explosion velocity bonus to missiles
Hardwiring Zainou 'Deadeye' ZMM1000 5% Rate of fire
22027HP Shld ** EM 71.7%, Therm 87%, Kin 79%, Exp 65%
EHP: only **98530 but it can be used as a speed tank
Speed: 1755 m/s
DPS: 700 Range: (with my skills) 26.5 All 5: 30.4
cap stable at 71% with EVERYTHING on
Few of my kills i've gotten with it:
http://www.youtube.com/user/dexamehtal?feature=mhee
I use my alt to bait people out of POSs in Wormholes then bring in the Tengu for some fun.
**EDIT Added Gist X-type photon for added EM resist.
Targeting
| | | |
| --- | --- | --- |
| | Maximum targets | 5 |
| | Maximum targeting range | 117.1875 km |
| | Scan resolution | 293.75 |
| | Sensor strength | 35 0 0 0 |
Size/Movement
| | | |
| --- | --- | --- |
| | Maximum velocity | 1342.07 |
| | Inertia modifier | 0.26123 |
| | Signature radius | 214.11 m |
| | Cargo capacity | 0 m3 |
Systems
| | | |
| --- | --- | --- |
| | Capacitor capacity | 2915 GJ |
| | Capacitor recharge time | 3 minutes 38 seconds |
| | Powergrid | 1188.5 / 1280.43MW |
| | CPU | 520.75 / 635 tf |
Shields
| | | |
| --- | --- | --- |
| | Shield capacity | 21262.5 |
| | Shield recharge time | 27 minutes 54 seconds |
| | Shield resistances | 71.72% 65% 79% 86% |
Armor
| | | |
| --- | --- | --- |
| | Armor hit points | 3250 |
| | Armor resistances | 50% 10% 62.5% 86.25% |
Structure
| | | |
| --- | --- | --- |
| | Structure hit points | 2076.25 |
| | Structure resistances | 0% 0% 0% 0% |
| | Drone bandwidth | 0 Mbit/sec |
| | Drone control range | 0 m |
Drones
| | | |
| --- | --- | --- |
| | Drone capacity | 0 m3 |
Download EVEMon Skill Plan
[Tengu, 100MN Tengu pvp Buffer tank]
Dark Blood Reactor Control Unit
Dark Blood Power Diagnostic System
Caldari Navy Ballistic Control System
Caldari Navy Ballistic Control System
Caldari Navy Ballistic Control System

Adaptive Invulnerability Field II
Large Shield Extender II
Republic Fleet Warp Disruptor
Federation Navy Stasis Webifier
Core X-Type 100MN Afterburner
Gist X-Type EM Ward Field

Caldari Navy Heavy Assault Missile Launcher
Caldari Navy Heavy Assault Missile Launcher
Caldari Navy Heavy Assault Missile Launcher
Caldari Navy Heavy Assault Missile Launcher
Caldari Navy Heavy Assault Missile Launcher

Medium Core Defense Field Extender II
Medium Core Defense Field Extender II
Medium Core Defense Field Extender II

Tengu Defensive - Supplemental Screening
Tengu Electronics - Dissolution Sequencer
Tengu Propulsion - Fuel Catalyst
Tengu Offensive - Accelerated Ejection Bay
Tengu Engineering - Capacitor Regeneration Matrix


Item
Quantity
Value
Tengu
1
193,248,000
Adaptive Invulnerability Field II
1
1,728,000
Large Shield Extender II
1
880,000
Dark Blood Reactor Control Unit
1
7,605,700
Dark Blood Power Diagnostic System
1
25,111,000
Caldari Navy Ballistic Control System
3
91,297,700
Republic Fleet Warp Disruptor
1
118,105,000
Federation Navy Stasis Webifier
1
72,809,100
Core X-Type 100MN Afterburner
1
128,900,000
Gist X-Type EM Ward Field
1
47,000,100
Caldari Navy Scourge Heavy Assault Missile
1
1,055
Caldari Navy Heavy Assault Missile Launcher
5
65,401,000
Tengu Defensive - Supplemental Screening
1
53,999,000
Tengu Electronics - Dissolution Sequencer
1
57,355,000
Tengu Propulsion - Fuel Catalyst
1
57,650,000
Tengu Offensive - Accelerated Ejection Bay
1
57,698,900
Tengu Engineering - Capacitor Regeneration Matrix
1
56,080,000
Medium Core Defense Field Extender II
3
27,000,000
Total
1,560,068,955