Ishtar: PVE LVL 4
0
0
937 Views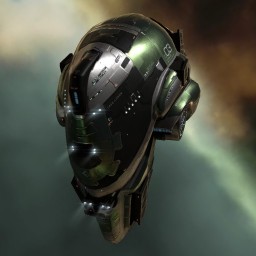 Modulename
As speed tank I can't use static sentry drones. With 3 NC large drones mwd with 2k m/s. Thats acceptable. Standard tactics are to orbis the next gate or a wreckage, aggro the whole stage and let the drones do what they do. The plate is to buffer webbed times.
Large drones kill quite everything, so the small ones are rarely in use. They overshoot the target.
Blaster are mostly unused.
Targeting
| | | |
| --- | --- | --- |
| | Maximum targets | 7 |
| | Maximum targeting range | 100 km |
| | Scan resolution | 367.5 |
| | Sensor strength | 0 0 23 0 |
Size/Movement
| | | |
| --- | --- | --- |
| | Maximum velocity | 566.7 |
| | Inertia modifier | 0.351 |
| | Signature radius | 145 m |
| | Cargo capacity | 560 m3 |
Systems
| | | |
| --- | --- | --- |
| | Capacitor capacity | 1750 GJ |
| | Capacitor recharge time | 2 minutes 23 seconds |
| | Powergrid | 746.4 / 975MW |
| | CPU | 347.75 / 425 tf |
Shields
| | | |
| --- | --- | --- |
| | Shield capacity | 1750 |
| | Shield recharge time | 15 minutes 37 seconds |
| | Shield resistances | 0% 50% 85% 60% |
Armor
| | | |
| --- | --- | --- |
| | Armor hit points | 4500 |
| | Armor resistances | 62.5% 32.5% 93.24% 86.49% |
Structure
| | | |
| --- | --- | --- |
| | Structure hit points | 2875 |
| | Structure resistances | 0% 0% 0% 0% |
| | Drone bandwidth | 125 Mbit/sec |
| | Drone control range | 0 m |
Drones
| | | |
| --- | --- | --- |
| | Drone capacity | 375 m3 |
Download EVEMon Skill Plan
[Ishtar, Ishtar: PVE LVL 4]
Medium Armor Repairer II
Energized Kinetic Membrane II
Energized Thermic Membrane II
Energized Adaptive Nano Membrane II
800mm Rolled Tungsten Compact Plates

10MN Afterburner II
Omnidirectional Tracking Link I
Drone Navigation Computer I
Drone Navigation Computer I
Drone Navigation Computer I

Modal Ion Particle Accelerator I
Modal Ion Particle Accelerator I
Modal Ion Particle Accelerator I
Empty

Medium Capacitor Control Circuit I
Medium Capacitor Control Circuit I


Wasp II
Hornet II

Item
Quantity
Value
Ishtar
1
175,000,000
Antimatter Charge M
1
74
Wasp II
1
376,001
Hornet II
1
269,909
Medium Armor Repairer II
1
899,023
Modal Ion Particle Accelerator I
3
1
Energized Kinetic Membrane II
1
240,003
Energized Thermic Membrane II
1
479,450
Energized Adaptive Nano Membrane II
1
550,000
800mm Rolled Tungsten Compact Plates
1
252,505
10MN Afterburner II
1
2,249,680
Omnidirectional Tracking Link I
1
1,000
Drone Navigation Computer I
3
272,000
Medium Capacitor Control Circuit I
2
1,389,910
Total
183,913,468