Drake- Incursion
10
2
13,059 Views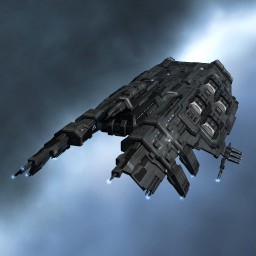 Modulename
I have seen many, many people coming into Incursions with their good old Mission drake and they have no idea that it is WAY over tanked, not enough DPS and just gives the Drake a bad name with FC's.

This Drake is what I think is the best fit for Incursion Vanguard Sites. Drakes might not have the DPS of most other ships but think of this has good constant DPS out to over 70km that makes up for lost DPS with Target Painting the smaller ships making it a lot easier for every one else in the fleet.

I use a 3% Implant in slot 6 but if you get some faction BCS you will not need it.

Please rate and comment.
Targeting
| | | |
| --- | --- | --- |
| | Maximum targets | 8 |
| | Maximum targeting range | 75 km |
| | Scan resolution | 243.75 |
| | Sensor strength | 19 0 0 0 |
Size/Movement
| | | |
| --- | --- | --- |
| | Maximum velocity | 175 |
| | Inertia modifier | 0.432 |
| | Signature radius | 333.79 m |
| | Cargo capacity | 450 m3 |
Systems
| | | |
| --- | --- | --- |
| | Capacitor capacity | 3125 GJ |
| | Capacitor recharge time | 8 minutes 13 seconds |
| | Powergrid | 790.5 / 1000MW |
| | CPU | 641.75 / 625 tf |
Shields
| | | |
| --- | --- | --- |
| | Shield capacity | 12977.03 |
| | Shield recharge time | 17 minutes 30 seconds |
| | Shield resistances | 54.72% 77.36% 72.83% 63.78% |
Armor
| | | |
| --- | --- | --- |
| | Armor hit points | 4062.5 |
| | Armor resistances | 57.5% 23.5% 36.25% 53.25% |
Structure
| | | |
| --- | --- | --- |
| | Structure hit points | 4687.5 |
| | Structure resistances | 60% 60% 60% 60% |
| | Drone bandwidth | 25 Mbit/sec |
| | Drone control range | 0 m |
Drones
| | | |
| --- | --- | --- |
| | Drone capacity | 25 m3 |
Download EVEMon Skill Plan
[Drake, Drake- Incursion]
Damage Control II
Ballistic Control System II
Ballistic Control System II
Ballistic Control System II

Adaptive Invulnerability Field II
Adaptive Invulnerability Field II
Large Shield Extender II
Fleeting Propulsion Inhibitor I
Target Painter II
Target Painter II

Heavy Missile Launcher II
Heavy Missile Launcher II
Heavy Missile Launcher II
Heavy Missile Launcher II
Heavy Missile Launcher II
Heavy Missile Launcher II
Heavy Missile Launcher II

Medium Warhead Rigor Catalyst I
Medium Core Defense Field Extender I
Medium Core Defense Field Extender I


Warrior II

Item
Quantity
Value
Drake
1
56,755,000
Scourge Heavy Missile
1
59
Damage Control II
1
501,090
Adaptive Invulnerability Field II
2
1,728,000
Heavy Missile Launcher II
7
1,100,000
Warrior II
1
295,000
Large Shield Extender II
1
880,000
Fleeting Propulsion Inhibitor I
1
1,920,010
Target Painter II
2
578,450
Ballistic Control System II
3
850,012
Scourge Precision Heavy Missile
1
372
Medium Warhead Rigor Catalyst I
1
2,200,000
Medium Core Defense Field Extender I
2
1
Total
77,414,468