Vargur: PVE Fit
2
0
10,988 Views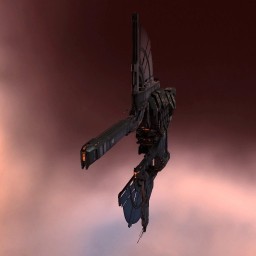 Modulename
Alright now please understand that this fit is for lvl 4 mission running only, and running those missions quickly.

I already have most of these modules with enough ISK to cover the rest, just thought I should throw this out here for the wolves to chew on before I forked out the 750m+ ISK for the ship.

I tend to rig for a bit more tank than necessary so I would appreciate any tank improvement suggestions.

I have a second account which is a dedicated support character for this ship. That character currently runs a Vexor to clean up frigates and cruisers which get too close, as well as also being currently trained for the Noctis. Hence the missing salvager on this fit.

So here are the numbers (with my current skills)
Also these are pulled from EVEHQ, not sure if that makes a difference.

DPS: 927.43 (Omni) (w/o drones)
1,044.66 (w/drones)
Volley: 3,017.40
RoF: 3.25s
Tank: 816.21 (Omni)
EHP: 65,284
Speed: 421 m/s
Falloff: 69,455.65
Tracking: 0.0888

Cap lasts 3m 21s with everything running, stable at 39.39% w/o the booster running, and stable at 73.53% with the booster and the AB deactivated. Takes just under 1 full minute to top off the shields from 0% to 100% with the selected booster.


So once again, looking for any suggestions to maximize killing/mission efficiency and/or suggestions for the backup character (i.e. any suggestions for a good ship to compliment this one)

Alright gentlemen (wolves), chew away.
Targeting
| | | |
| --- | --- | --- |
| | Maximum targets | 10 |
| | Maximum targeting range | 101.25 km |
| | Scan resolution | 181.25 |
| | Sensor strength | 0 11 0 0 |
Size/Movement
| | | |
| --- | --- | --- |
| | Maximum velocity | 392.64 |
| | Inertia modifier | 0.07425 |
| | Signature radius | 360 m |
| | Cargo capacity | 1150 m3 |
Systems
| | | |
| --- | --- | --- |
| | Capacitor capacity | 7750 GJ |
| | Capacitor recharge time | 13 minutes 45 seconds |
| | Powergrid | 8782 / 16125MW |
| | CPU | 560 / 781.25 tf |
Shields
| | | |
| --- | --- | --- |
| | Shield capacity | 10375 |
| | Shield recharge time | 28 minutes 24 seconds |
| | Shield resistances | 75.16% 83.44% 80.13% 76.82% |
Armor
| | | |
| --- | --- | --- |
| | Armor hit points | 9125 |
| | Armor resistances | 70% 10% 25% 43.13% |
Structure
| | | |
| --- | --- | --- |
| | Structure hit points | 8625 |
| | Structure resistances | 0% 0% 0% 0% |
| | Drone bandwidth | 50 Mbit/sec |
| | Drone control range | 0 m |
Drones
| | | |
| --- | --- | --- |
| | Drone capacity | 75 m3 |
Download EVEMon Skill Plan
[Vargur, Vargur: PVE Fit]
Republic Fleet Gyrostabilizer
Republic Fleet Gyrostabilizer
Republic Fleet Gyrostabilizer
Republic Fleet Tracking Enhancer
Republic Fleet Tracking Enhancer

Republic Fleet 100MN Afterburner
Caldari Navy Shield Boost Amplifier
Caldari Navy Adaptive Invulnerability Field
Caldari Navy Adaptive Invulnerability Field
Caldari Navy Adaptive Invulnerability Field
Gist X-Type Large Shield Booster

800mm Repeating Cannon II
800mm Repeating Cannon II
800mm Repeating Cannon II
800mm Repeating Cannon II
Drone Link Augmentor I
Small Tractor Beam I
Small Tractor Beam I
Empty

Large Projectile Ambit Extension II
Large Projectile Ambit Extension II


Hammerhead II
Hobgoblin II

Item
Quantity
Value
Vargur
1
5,623,560
Hammerhead II
1
725,965
Hobgoblin II
1
305,080
800mm Repeating Cannon II
4
3,499,920
Republic Fleet 100MN Afterburner
1
36,400,000
Republic Fleet Gyrostabilizer
3
74,240,900
Caldari Navy Shield Boost Amplifier
1
61,000,000
Republic Fleet Tracking Enhancer
2
83,011,500
Caldari Navy Adaptive Invulnerability Field
3
275,000,000
Gist X-Type Large Shield Booster
1
164,000,000
Republic Fleet EMP L
1
1,034
Drone Link Augmentor I
1
178,014
Small Tractor Beam I
2
1,700,000
Large Projectile Ambit Extension II
2
17,632,400
Total
1,534,643,833