Hel Shield Fleet Support Mom
2
0
14 Views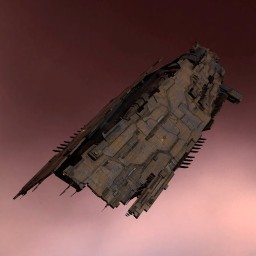 Modulename
I went with this fit because my small alliance only has about 10 mother ships, Almost all Shield. As the Only Hel, I can pump out more juice than anyone else, so I take a heavy logistics role.

With Cap chain, Fleet bonuses, and almost all lvl five skills in engineering and on my high slot items, I can run two shield reps and an energy x-fer with stable cap. (Add the Smart bombs into the mix and I have 30 minutes.)

I decided to use Cormack's instead of Drac's because of the huge price difference, and minimal utility difference.

I added the second photon shield instead of a Officer Cap because the cap wasn't making a difference, and the Second Photon gives me an extra 3m EHP.
Targeting
| | | |
| --- | --- | --- |
| | Maximum targets | 6 |
| | Maximum targeting range | 173.4375 km |
| | Scan resolution | 68.75 |
| | Sensor strength | 0 150 0 0 |
Size/Movement
| | | |
| --- | --- | --- |
| | Maximum velocity | 100 |
| | Inertia modifier | 0.02025 |
| | Signature radius | 12222 m |
| | Cargo capacity | 1360 m3 |
Systems
| | | |
| --- | --- | --- |
| | Capacitor capacity | 106502.18 GJ |
| | Capacitor recharge time | 15 minutes 32 seconds |
| | Powergrid | 377008 / 1146910.06MW |
| | CPU | 916 / 1187.5 tf |
Shields
| | | |
| --- | --- | --- |
| | Shield capacity | 1751878.87 |
| | Shield recharge time | 3 hours 16 minutes 36 seconds |
| | Shield resistances | 90.18% 91.65% 89.99% 86.65% |
Armor
| | | |
| --- | --- | --- |
| | Armor hit points | 600000 |
| | Armor resistances | 66% 23.5% 36.25% 44.75% |
Structure
| | | |
| --- | --- | --- |
| | Structure hit points | 525000 |
| | Structure resistances | 60% 60% 60% 60% |
| | Drone bandwidth | 7500 Mbit/sec |
| | Drone control range | 0 m |
Drones
| | | |
| --- | --- | --- |
| | Drone capacity | 175000 m3 |
Download EVEMon Skill Plan
[Hel, Hel Shield Fleet Support Mom]
Damage Control II
Cormack's Modified Power Diagnostic System
Cormack's Modified Power Diagnostic System
Cormack's Modified Power Diagnostic System
Cormack's Modified Power Diagnostic System

Dread Guristas Adaptive Invulnerability Field
Dread Guristas Adaptive Invulnerability Field
Pith X-Type EM Ward Field
Pith X-Type EM Ward Field
Pith X-Type Thermic Dissipation Field
Pith X-Type Explosive Deflection Field
Pith X-Type Kinetic Deflection Field

Capital Remote Shield Booster I
Capital Remote Shield Booster I
Capital Remote Capacitor Transmitter I
Imperial Navy Large EMP Smartbomb
Imperial Navy Large EMP Smartbomb
Remote ECM Burst I

Large Capacitor Control Circuit II
Large Capacitor Control Circuit II
Large Core Defense Field Extender II


Warrior II
Praetor EV-900
Firbolg
Berserker SW-900
Heavy Armor Maintenance Bot II
Heavy Shield Maintenance Bot II
Garde II
Tyrfing

Item
Quantity
Value
Hel
1
18,000,000,000
Damage Control II
1
501,090
Warrior II
1
295,000
Capital Remote Shield Booster I
2
29,000,000
Capital Remote Capacitor Transmitter I
1
34,597,700
Dread Guristas Adaptive Invulnerability Field
2
170,000,000
Cormack's Modified Power Diagnostic System
4
12,500,000
Imperial Navy Large EMP Smartbomb
2
75,001
Pith X-Type EM Ward Field
2
82,500,000
Pith X-Type Thermic Dissipation Field
1
33,900,000
Pith X-Type Explosive Deflection Field
1
5,520,020
Pith X-Type Kinetic Deflection Field
1
63,347,700
Praetor EV-900
1
1,000
Firbolg
1
12,304,600
Berserker SW-900
1
1,000
Large Capacitor Control Circuit II
2
63,203,900
Large Core Defense Field Extender II
1
106,896,000
Remote ECM Burst I
1
70,000
Heavy Armor Maintenance Bot II
1
995,011
Heavy Shield Maintenance Bot II
1
900,048
Garde II
1
1,129,990
Tyrfing
1
25,000,000
Total
19,025,016,961