LvL 4 mission Sentry Ishtar
0
2
2,242 Views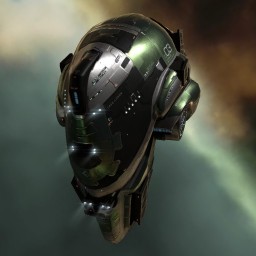 Modulename
This fit has been used to run Lvl 4 missions with ease. the hardeners can be changed for particular faction type resists.

fit is cap stable as long as both tractor or savager are not run with everything else.

current drone range is equal to targeting range so no drone range augmentation needed. drone speed on a sentry is unneeded.

Targeting
| | | |
| --- | --- | --- |
| | Maximum targets | 7 |
| | Maximum targeting range | 100 km |
| | Scan resolution | 367.5 |
| | Sensor strength | 0 0 23 0 |
Size/Movement
| | | |
| --- | --- | --- |
| | Maximum velocity | 602.38 |
| | Inertia modifier | 0.38138 |
| | Signature radius | 145 m |
| | Cargo capacity | 560 m3 |
Systems
| | | |
| --- | --- | --- |
| | Capacitor capacity | 1750 GJ |
| | Capacitor recharge time | 1 minutes 21 seconds |
| | Powergrid | 752.6 / 925MW |
| | CPU | 322.5 / 403.75 tf |
Shields
| | | |
| --- | --- | --- |
| | Shield capacity | 1750 |
| | Shield recharge time | 15 minutes 37 seconds |
| | Shield resistances | 0% 50% 85% 60% |
Armor
| | | |
| --- | --- | --- |
| | Armor hit points | 2000 |
| | Armor resistances | 85.73% 74.31% 91.18% 82.35% |
Structure
| | | |
| --- | --- | --- |
| | Structure hit points | 2875 |
| | Structure resistances | 0% 0% 0% 0% |
| | Drone bandwidth | 125 Mbit/sec |
| | Drone control range | 0 m |
Drones
| | | |
| --- | --- | --- |
| | Drone capacity | 375 m3 |
Download EVEMon Skill Plan
[Ishtar, LvL 4 mission Sentry Ishtar]
Shadow Serpentis Armor EM Hardener
Shadow Serpentis Armor Explosive Hardener
Shadow Serpentis Medium Armor Repairer
True Sansha Energized Adaptive Nano Membrane
True Sansha Energized Adaptive Nano Membrane
Empty

Cap Recharger II
Cap Recharger II
Cap Recharger II
Cap Recharger II
10MN Afterburner II

250mm Railgun II
250mm Railgun II
250mm Railgun II
Small Tractor Beam I
Salvager II

Medium Auxiliary Nano Pump I
Medium Sentry Damage Augmentor II


Hammerhead II
Ogre II
Warden II

Item
Quantity
Value
Ishtar
1
171,995,000
Cap Recharger II
4
473,000
Hammerhead II
1
725,965
Ogre II
1
1,309,990
250mm Railgun II
3
1,584,190
10MN Afterburner II
1
1,999,000
Spike M
1
142
Shadow Serpentis Armor EM Hardener
1
501
Shadow Serpentis Armor Explosive Hardener
1
18,299,800
Shadow Serpentis Medium Armor Repairer
1
11,375,500
True Sansha Energized Adaptive Nano Membrane
2
33,900,000
Small Tractor Beam I
1
1,700,000
Warden II
1
1,306,700
Salvager II
1
701,350
Medium Auxiliary Nano Pump I
1
2,547,500
Medium Sentry Damage Augmentor II
1
20,000,000
Total
306,406,018
Level 4s Blaster Proteus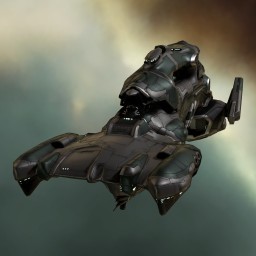 Modulename