Incursion Nightmare
0
0
127 Views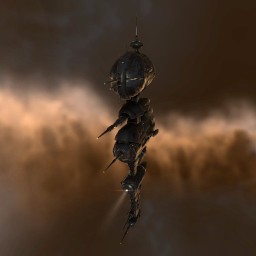 Modulename
So this is my Nightmare i use for incursions.

All lvl 5 skills give:
Resists - 79.1/83.3/77.9/81.6
(OH 86.5/89.2/82.4/85.3)
EHP - 165k (OH 211k)

Gleam L - DPS/Volley - 1027/6389 (OH 1191 DPS)
Aurora L - DPS/Volley - 630/3651 (OH 723 DPS)

Running all cap runs out in 1m 4s
Without the cap transfers on cap lasts 4m 7s

But obviously this setup is to be used with a cap buddy, either a Basilisk or another Nightmare.
With a cap buddy your cap will still run out, but will last around an hour or so.
If you wanted cap stability tho you could change the t2 beams for faction Imperial Navy Tachs and you will be cap stable then at 69%

Now this exact setup would be more useful in assaults/HQ sites, so when running Vanguards its better to change the beams for pulse.
Also with pulse you will be cap stable at 77% (Mega Pulse Laser II that is)

Not sure what else to say, my first time posting a setup on here, so hope you guys like.
Targeting
| | | |
| --- | --- | --- |
| | Maximum targets | 7 |
| | Maximum targeting range | 130 km |
| | Scan resolution | 178.75 |
| | Sensor strength | 0 0 0 28 |
Size/Movement
| | | |
| --- | --- | --- |
| | Maximum velocity | 142.5 |
| | Inertia modifier | 0.08235 |
| | Signature radius | 445.12 m |
| | Cargo capacity | 665 m3 |
Systems
| | | |
| --- | --- | --- |
| | Capacitor capacity | 8687.5 GJ |
| | Capacitor recharge time | 14 minutes 25 seconds |
| | Powergrid | 14134.2 / 18125MW |
| | CPU | 599 / 887.5 tf |
Shields
| | | |
| --- | --- | --- |
| | Shield capacity | 24999.38 |
| | Shield recharge time | 33 minutes 24 seconds |
| | Shield resistances | 79.14% 81.57% 77.88% 83.31% |
Armor
| | | |
| --- | --- | --- |
| | Armor hit points | 10812.5 |
| | Armor resistances | 57.5% 32% 36.25% 44.75% |
Structure
| | | |
| --- | --- | --- |
| | Structure hit points | 10250 |
| | Structure resistances | 60% 60% 60% 60% |
| | Drone bandwidth | 75 Mbit/sec |
| | Drone control range | 0 m |
Drones
| | | |
| --- | --- | --- |
| | Drone capacity | 75 m3 |
Download EVEMon Skill Plan
[Nightmare, Incursion Nightmare]
Damage Control II
Imperial Navy Heat Sink
Imperial Navy Heat Sink
Imperial Navy Heat Sink
Republic Fleet Tracking Enhancer
Empty

Sensor Booster II
EM Ward Field II
Thermic Dissipation Field II
Large Shield Extender II
Federation Navy Tracking Computer
Caldari Navy Adaptive Invulnerability Field
Caldari Navy Adaptive Invulnerability Field

Tachyon Beam Laser II
Tachyon Beam Laser II
Tachyon Beam Laser II
Tachyon Beam Laser II
Large 'Regard' Remote Capacitor Transmitter
Large 'Regard' Remote Capacitor Transmitter

Large Core Defense Field Extender I
Large Core Defense Field Extender I
Large Core Defense Field Extender I


Hobgoblin II

Item
Quantity
Value
Nightmare
1
355,613,000
Standard L
1
1,001
Multifrequency L
1
12,000
Sensor Booster II
1
990,000
Damage Control II
1
501,090
EM Ward Field II
1
1,417,000
Thermic Dissipation Field II
1
1,599,000
Hobgoblin II
1
305,080
Tachyon Beam Laser II
4
4,485,000
Large Shield Extender II
1
880,000
Aurora L
1
198,504
Gleam L
1
266,498
Federation Navy Tracking Computer
1
154,193,000
Imperial Navy Heat Sink
3
88,369,000
Republic Fleet Tracking Enhancer
1
83,011,500
Large 'Regard' Remote Capacitor Transmitter
2
1,661
Caldari Navy Adaptive Invulnerability Field
2
275,000,000
Large Core Defense Field Extender I
3
10,899,000
Total
1,464,734,996